One stop. After struggling mightily through one of the worst statistical seasons in franchise history, that's all the Bears defense needed to beat the rival Packers Sunday at Soldier Field.
One stop. After getting gashed on the ground and failing to generate a consistent pass rush all year, that's all the defense needed to send the Bears into the playoffs as NFC North champions.
[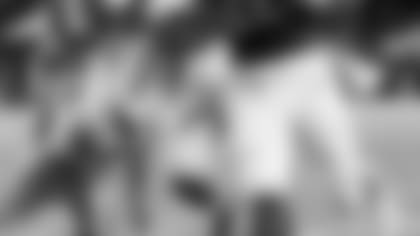 ](/multimedia/photo-gallery/Bears-vs-Packers/07a20d49-fa6a-4298-b0e9-83cc748e0479)

Matt Forte set a new career high with nine rushing touchdowns and 12 total touchdowns on the season. Click to view photos from the game.
But it didn't happen. Trailing 28-27, the Packers took over at their own 13 with 6:24 left in Sunday's winner-take-all showdown and proceeded to march 87 yards for the decisive touchdown.
The score came on Aaron Rodgers' 48-yard pass to a wide open Randall Cobb on fourth-and-eight with :38 to play, giving the Packers a 33-28 victory and their third straight division title.
Catching the Bears in an all-out blitz, Rodgers scrambled to his left and took advantage of a blown coverage in the secondary by lofting the ball to Cobb, who dashed into the end zone.
"I think I'll just start out by saying I left a locker room of some very, very disappointed players and coaches," said coach Marc Trestman. "I thought our guys came to play. They played hard. They were resilient, coming off a first half where some odd things happened. [But] it wasn't enough."
Cobb's touchdown was the third successful fourth-down conversion on the winning drive by the Packers (8-7-1), who captured the NFC North despite going 2-5-1 without Rodgers, who played Sunday for the first time since breaking his collarbone Nov. 4 in a loss to the Bears (8-8).
"You have to give the Packers credit," Trestman said. "They came back, were able to convert on three fourth downs and Aaron Rodgers made the play that a player like him can make. He found a way to win the game with a great play."
After an unproductive first half, the Bears offense scored touchdowns on its first three possessions of the second half to turn a 13-7 deficit into a 28-20 lead early in the fourth quarter.
Jay Cutler completed 15 of 24 passes for 226 yards with 2 touchdowns, 1 interception and a 103.8 passer rating. Matt Forte rushed for 110 yards and two TDs on 22 carries.
The Bears defense played well early, with Chris Conte and Tim Jennings intercepting Rodgers on Green Bay's first two possessions deep in Chicago territory. But the unit ultimately allowed the Packers to amass 473 total yards, convert 9-of-18 third-down opportunities and possess the ball for 35:09. Green Bay ran 76 plays to only 49 by the Bears.
With the loss, the Bears failed to qualify for the playoffs for the sixth time in seven years since advancing to Super Bowl XLI in 2006. After gaining control of their own destiny with a Week 15 win in Cleveland, the Bears needed to win one of their final two games to capture the NFC North. But they got hammered by the Eagles 54-11 last Sunday before losing to the Packers.
"We were in the position we needed to be in," Forte said. "We could have locked it up last week and we couldn't do that. We had everything lined up and we couldn't come through. We have nobody to blame except ourselves."
After Conte picked off Rodgers in the end zone, Cutler capped an eight-play, 80-yard drive with a 4-yard TD pass to Forte on third-and-goal, giving the Bears a 7-0 lead.
The Packers scored the final 13 points of the half, with their only touchdown coming on a bizarre play that gave them a 10-7 lead with 3:28 remaining in the second quarter.
Julius Peppers hit Rodgers' arm a split-second before the quarterback threw downfield. The ball came loose, but because it traveled forward, players on both teams assumed it was an incomplete pass. But no whistles had blown and Packers receiver Jarrett Boykin scooped up the ball and dashed 15 yards for a touchdown. After a replay review, the ruling was confirmed.
After Forte's 5-yard TD run gave the Bears a 14-13 lead early in the third quarter, the Packers answered regained a 20-14 advantage on Rodgers' 7-yard TD pass to Cobb.
Cutler's 41-yard pass to Alshon Jeffery set up Forte's 1-yard TD run, putting the Bears ahead 21-20, and Cutler's 5-yard TD pass to Brandon Marshall made it 28-20 early in the fourth quarter. But the Packers rallied to win the NFC North and send the Bears home.
"The only way you can put it is that we didn't play well enough," Jennings said. "They made a play at the end and we didn't. It has been that type of season for us, up and down."