MINNEAPOLIS, Minn. – The Bears have suffered disappointing, discouraging and deflating losses this season. But none has been as heartbreaking as Sunday's 23-20 overtime defeat to the Vikings.
Needing a win to remain tied for first place in the NFC North with the Lions (7-5) the Bears (6-6) instead blew a 20-10 fourth-quarter lead and failed to take advantage of a huge break in overtime.
[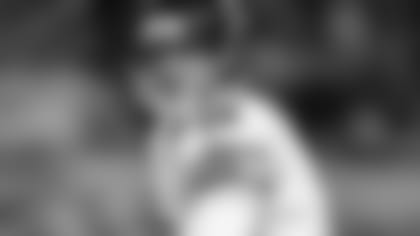 ](http://www.chicagobears.com/multimedia/photo-gallery/Bears-at-Vikings/73ddea17-e398-4f73-9203-b4c9acd83899)

Josh McCown tallied 355 yards and two touchdowns agains the Vikings on Sunday. Click to view photos from the game.
Blair Walsh's 39-yard field goal gave the Vikings an apparent win seven minutes into the extra period. But a 15-yard facemask penalty on Rhett Ellison nullified the kick. Walsh followed one play later by pushing a 57-yard attempt wide left, giving the Bears new life.
Matt Forte rushed for 24 yards on five straight carries, leading to second-and-seven at the Minnesota 29. Rather than keeping an offense that had compiled 480 yards on the field to get closer, Robbie Gould was sent in to try a 47-yard field goal, and he missed by inches wide right.
"We were definitely in range and I didn't want at that point in time to risk a possible penalty that set us back, similar to what happened on the other side or a fumble of some kind, something unique," said coach Marc Trestman. "I felt that we were clearly in range and we could get the game over at that time."
The Vikings (3-8-1) responded by marching 47 yards on seven plays to set up Walsh's game-winning 34-yard field goal with 1:43 left in overtime, seriously damaging the Bears' playoff hopes.
In losing for the sixth time in nine games since their 3-0 start, the Bears wasted an amazing performance by receiver Alshon Jeffery, who caught 12 passes for a team-record 249 yards, breaking his own mark of 218 yards set earlier this season in a loss to the Saints.
After a sluggish first half by the Bears offense, Jeffery caught touchdown passes of 80 and 46 yards from Josh McCown in the third quarter to give his team a 20-10 lead.
But the Vikings erased that deficit on Matt Cassel's 8-yard touchdown pass to Greg Jennings with 7:41 left in the fourth quarter and Walsh's 30-yard field goal with :20 remaining.
With the Bears protecting a 20-17 lead with just under 2:00 to play in regulation, the Vikings faced fourth-and-11 from their own 8. Cassel completed a 20-yard pass to Jerome Simpson.
"Completing the ball on fourth down backed up like that, as well as we played at times today, it was certainly disappointing," Trestman said.
Cassel, who entered the game on the final play of the first half after starter Christian Ponder had exited with a head injury, then connected on passes of 24 yards to Simpson, 17 yards to John Carlson and 21 yards to Jarius Wright on consecutive plays to set up Walsh's game-tying field goal. All three pass catchers were wide open in the Bears secondary.
Two plays after Jennings' TD made it 20-17, the Bears committed their only turnover of the game. McCown stepped up in the pocket and flipped the ball to Forte, but the pass was deflected by linebacker Chad Greenway. Guard Kyle Long caught it, but he was stripped by defensive tackle Sharrif Floyd and linebacker Marvin Mitchell recovered at the Chicago 18.
It appeared that the Vikings would convert the turnover into a late go-ahead touchdown. But on second-and-goal from the 6, Ellison juggled a Cassel pass over the middle up in the air and Khaseem Greene intercepted the ball, returning it 49 yards to the 50.
The Bears were forced to punt after Forte was stopped on back-to-back carries for no gain, and the Vikings took over at their own 9 with 2:40 to play. Minnesota proceeded to tie the game late in regulation and then win it in overtime in dramatic fashion.
The Bears held the Vikings to 13 yards and two first downs on 13 first-quarter plays, forcing punts with third-down sacks on Minnesota's first three possessions. But Peterson ultimately rushed for 211 yards on 35 carries against a run defense that ranks last in the NFL.
McCown played well again in relief of the injured Jay Cutler, completing 23 of 36 passes for 355 yards with two touchdowns, no interceptions and a 114.9 passer rating. Forte rushed for 120 yards on 23 carries. And Julius Peppers was credited with 2.5 of the Bears' five sacks.
But it was all for naught as the Bears fell one game behind the Lions. Because Detroit owns the tiebreaker based on their series sweep, the Bears would have to make up two games on the Lions with four remaining to claim the division championship.