The Bears will practice for the first time under new head coach Marc Trestman this week when the team holds a voluntary three-day minicamp at Halas Hall.
Because they have a new head coach, the Bears were permitted to begin their offseason program the first week of April, giving them a two-week head start over teams that did not hire a new coach.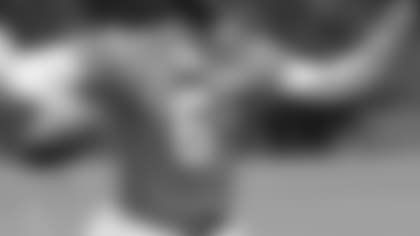 Quarterback Jay Cutler and the Bears are slated to practice Tuesday, Wednesday and Thursday.
But in accordance with the NFL's collective bargaining agreement, activities the first two weeks were limited to classroom meetings as well as strength and conditioning and physical rehab, with only strength and conditioning coaches allowed on the field with players.  
"We've seen them on tape and we've had a chance to interact with them in meetings," Trestman said. "But to be on the football field with them is going to be awesome. It'll give us an opportunity to take what we've done in the meetings rooms and get it out on the field and see these guys work."
The Bears are slated to hold two-hour non-contact practices Tuesday, Wednesday and Thursday.
"We will be installing phases of our offense, defense and special teams, and lay a foundation for that over the three days," Trestman said. "We'll get fairly involved."
Trestman has enjoyed working with Bears players since the offseason program began April 2.
"The guys have been tremendously receptive," he said. "We've had their undivided attention during the time we've met with them as a coaching staff."
As Trestman prepares for minicamp, he's eager to see how quickly players process information.
"We're going to see their 'coachability' and what they can take from the classroom onto the field in a short period of time," Trestman said. "This is still very early. We don't expect them to be in playing condition right now. So we've got to be mindful of that.
"It's going to be a hard-working environment, but a tempered environment being that they're really not in training camp condition and we want to be very mindful of their safety over the three days."
The offseason program will continue next week with on-field workouts and more conditioning and weight-lifting. The Bears will conduct their rookie minicamp May 10-12.
They will then have 10 organized team activity (OTA) workouts May 13-June 6 before concluding their offseason program with a mandatory full squad minicamp June 11-13.