INDIANAPOLIS – Speaking to reporters Wednesday at the NFL Combine, general manager Ryan Pace revealed that the Bears intend to release quarterback Mike Glennon after the start of the new league year March 14.
After signing with the Bears last March, Glennon was anointed the No. 1 quarterback. He remained in that position even after Mitchell Trubisky was selected with the second pick in the draft. But Glennon was replaced by Trubisky after four starts, having completed 66.4 percent of his passes for 833 yards with four touchdowns, five interceptions and a 76.9 passer rating.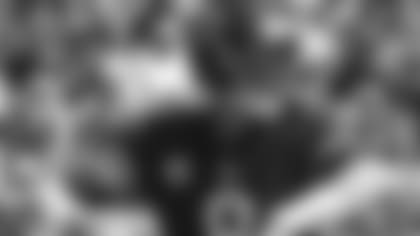 Bears quarterback Mike Glennon looks for a receiver in last season's loss to the Buccaneers in Tampa.


"We were going to be aggressive at that position," Pace said. "We were going to take swings at that position and be aggressive at the most important position really in sports.
"There are multiple factors that go into that. But really what stands out, as I look back, was Mitch's acceleration too. So it was kind of two-fold. I can sit back now and be happy that we have a guy that we feel good about; a young quarterback that we want to build around."
Trubisky showed promise while starting the final 12 games of his rookie season. The North Carolina product completed 59.4 percent of his passes for 2,193 yards with seven touchdowns, seven interceptions and a 77.5 passer rating. He also rushed for 248 yards and two TDs.
With Trubisky the quarterback of the present and future, the main issue at the position with Glennon on his way out is who will serve as the Bears' primary backup.
"We're going through that right now," Pace said. "A lot of evaluations are taking place right now. Whether it's the draft or free agency, there are a couple of options. We've said this before: there's no more important room than that quarterback room and we're really mindful of who we pair in that room."
Asked what traits he's seeking in a No. 2 quarterback, Pace said: "First of all, you need to be able to come in and win if something happens. We just saw that in the Super Bowl. But again, the chemistry in that room is important. You're there for the starter. You're in a supportive role to help him grow. We have a younger quarterback, so we have to be mindful of who we pair with him in that room."
Veteran Mark Sanchez, who has been praised for mentoring Trubisky while serving as the No. 3 quarterback in 2017, is due to become a free agent. Pace said that Sanchez has expressed a desire to return, but his future with the Bears is unclear.
"He did a good job [last] year," Pace said. "All the things we value with him, his leadership and experiences—again he's a free agent—those are all evaluations that are ongoing."