Playing two games in five days certainly isn't an ideal scenario, but Bears coach Marc Trestman won't complain about the short week leading into Thursday night's contest against the Giants.
"We embrace it," Trestman said. "We lived in this world up north. In the CFL, we did it a lot. It's once a year basically in the National Football League, sometimes twice. I think it's something you have to embrace. It's an issue that every team has to deal with.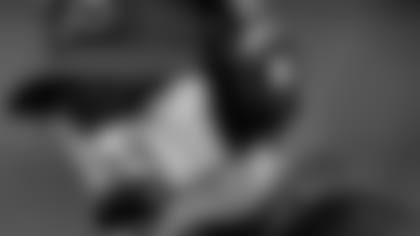 Coach Marc Trestman and the Bears play two games in five days this week, both at Soldier Field.
"We accept responsibility and accountability to be at our best on Thursday night, just like every team does in the National Football League. I told the players it counts just as much as Sunday does. So we have to continue to emotionally invest and mentally prepare and learn our assignments and be prepared to play against the match-ups we're going to see, just like the Giants have to do for us."
Just two days after their loss to the Saints, the Bears did not conduct a regular practice Tuesday. Instead, they held two walkthroughs without helmets and met in the classroom.
"It'll simply be a mental-rep and walkthrough day for us," Trestman said. "We have to install everything. We still have to install everything relevant for first and second down, all special situations, red zone, third down, goal line and short yardage. It's all going in today."
Aches and pains: Although the Bears didn't practice, they were still required to submit an injury report. Had they worked out, cornerback Charles Tillman (knee) and safety Anthony Walters (hamstring) would not have been able to participate.
Tight end Martellus Bennett (knee), tackle Jermon Bushrod (calf), receiver Alshon Jeffery (ankle) and defensive tackle Stephen Paea (toe) would have been limited.
Nine Giants players missed practice Tuesday, including three offensive starters: Running back David Wilson (neck), center David Baas (neck) and tight end Brandon Myers (ankle).
Wilson, who was injured in a loss to the Eagles Sunday, has been ruled out of Thursday night's game. He has rushed for a team-high 146 yards and has averaged 24.7 yards on nine kickoff returns. Brandon Jacobs is expected to start at running back for the Giants, who rank last in the NFL in rushing, averaging 56.8 yards per game.
Bouncing back: Special teams coordinator Joe DeCamillis was pleased with how Adam Podlesh responded Sunday against the Saints following a sub-par outing a week earlier in Detroit.
Podlesh improved his net average from 28.8 yards versus the Lions to 44.8 yards against the Saints.
"I'm happy for him," DeCamillis said. "I told you last week I'm pulling for him. He did a great job in the game. He had a better warm-up, had a better week of practice. I think his timing got better."
Roster moves: The Bears on Tuesday made two practice squad moves, signing defensive tackle Christian Tupou and terminating the contract of defensive end Aston Whiteside.
Tupou originally joined the Bears on May 13 and appeared in all four preseason games, recording four tackles and one sack before being waived Aug. 30.