The Bears on Tuesday waived veteran receiver Santonio Holmes and made two practice squad moves, signing receiver Rashad Lawrence and releasing linebacker Terrell Manning.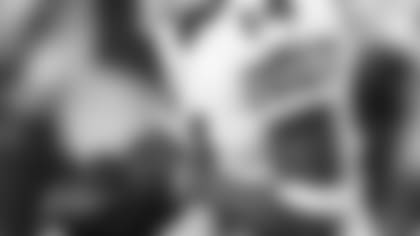 Santonio Holmes
Holmes appeared in all nine games this season, catching eight passes for 67 yards and averaging 5.6 yards on nine punt returns. The nine-year NFL veteran signed with the Bears Aug. 16, nearly two weeks after No. 3 receiver Marquess Wilson sustained a broken collarbone in practice.

Wilson, who was placed on injured reserve with the designation to return, resumed practicing last week and can be put back onto the active roster at any point through Nov. 26.

Prior to joining the Bears, Holmes had appeared in 103 games with 89 starts in eight NFL seasons with the Steelers (2006-09) and Jets (2010-13), catching 381 passes for 5,963 yards and 36 TDs.

He was selected by the Steelers with the 25th pick in the first round of the 2006 draft out of Ohio State. In 2008, the 5-11, 192-pounder was named MVP of Super Bowl XLIII after catching nine passes for 131 yards, including a game-winning 6-yard touchdown with :35 remaining.

Lawrence entered the NFL with the Redskins this year as an undrafted free agent from Northwestern. Manning appeared in three games for the Bears this season.