Bears middle linebacker Brian Urlacher (hamstring), cornerback Tim Jennings (shoulder) and receiver Earl Bennett (concussion) did not practice Friday and were ruled out of Sunday's game against the Packers.
Defensive tackle Henry Melton (chest) and defensive end Shea McClellin (knee) also sat out Friday and were listed as doubtful on the injury report, meaning there's only a 25 percent chance they'll play.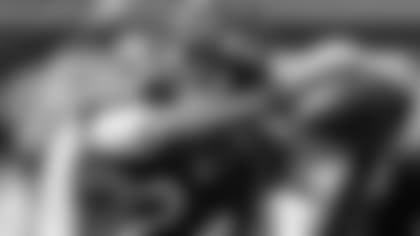 Kelvin Hayden will make his second straight start Sunday at Soldier Field.

"We're a little banged up, but believe me, we have enough guys to play this week," said coach Lovie Smith, whose team has lost five straight to the Packers. "There's nothing like a good rivalry game this time of year. [There's] a little chatter from both sides, which is a good thing. The game is always clean and it'll be decided out there at Soldier Field, which we like."

Quarterback Jay Cutler (neck/knee) practiced without restrictions Friday and is listed as probable.

"Jay's good to go," Smith said. "We're hoping he'll play the best game he's ever been able to play."

Just like last Sunday in Minnesota, the Bears are expected to start Nick Roach in place of Urlacher at middle linebacker and veteran Geno Hayes' in Roach's regular spot at the strongside position. That could change, however, given that Hayes is questionable with a knee injury.

Hayden, an eight-year NFL veteran, is expected to make his second straight start in place of Jennings. Hayden matched a season high with six tackles in last Sunday's loss to the Vikings.

"I thought he did a good job for his first time up," Smith said. "He's our backup cornerback. Plan B was pretty good when you have to move to it. This week taking all the reps and being in that situation once before should even help him more. We'll need him. They have a lot of receivers."

Bennett will miss his second straight game since suffering a concussion Dec. 2 in a loss to the Seahawks. Cutler, McClellin, and receiver Devin Hester all returned to action after sitting out only one game following their concussions.

"[Bennett] hasn't been cleared," Smith said. "We haven't had one that's gone this long. It's a concern when you have missed this much time. But hopefully eventually he will be OK."

The Packers will play Sunday without receiver Jordy Nelson (hamstring), running back James Starks (knee), defensive end C.J. Wilson (knee) and cornerback Charles Woodson (collarbone).