*In the fourth of a nine-part series, ChicagoBears.com takes an in-depth look at the Bears' tight end position heading into the 2016 offseason. *
With injuries decimating the Bears' wide receiver position in 2015, tight ends Martellus Bennett and Zach Miller helped pick up the slack on offense.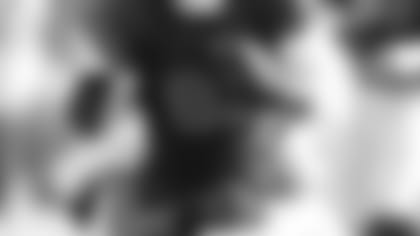 Bennett caught 53 passes for 439 yards and three touchdowns in 11 games before being placed on injured reserve Dec. 8 with a rib injury. Although he led the Bears in receptions at the time of his injury, Bennett's production dipped from 2014 when he went to the Pro Bowl after catching 90 passes for 916 yards and six TDs, all career highs.
Miller's emergence was one of the feel-good stories of 2015. After missing the previous three full seasons, he caught 34 passes for 439 yards and a team-leading five touchdowns in the first 15 games before missing the season finale with a toe injury.
The success was a long time coming for Miller, who hadn't played in an NFL game since 2011. After appearing in 33 contests with five starts with the Jaguars from 2009-11, he spent the 2012 season on injured reserve with the Jaguars, failed to make the Buccaneers roster in 2013 and landed on injured reserve again with the Bears in 2014.
Through it all, Miller never gave up on pursuing his NFL dream.
"I never thought it was over," Miller said late last season. "I never did. I never wanted to give up, didn't believe it was over and I just wanted to go work through it and grind through it. I knew that if I could get back healthy, I knew I could produce."
Miller was correct. In November, he made a remarkable one-handed game-winning touchdown catch against the Chargers and then followed six days later with two TD receptions, including an 87-yarder, in a rout of the Rams.
Miller traveled a unique path to the NFL even before he was bitten by the injury bug. A quarterback at Nebraska-Omaha, he was immediately converted to tight end after being selected by the Jaguars in the sixth round of the 2009 draft. His only experience at his new position in college came in the Cactus Bowl, a Division II all-star game.
"I've always enjoyed going to Zach," quarterback Jay Cutler said last season. "He's one of those easy guys where you always know where he's going to be and he's a friendly target and he's a smart player. He used to be a quarterback, so he knows tempo things, knows when to gas it a little bit. I've never really second-guessed throwing him the ball."
Tight ends Khari Lee and Rob Housler played sparingly for the Bears in 2015, combining to catch just four passes all season. Miller and Housler are among 18 Bears who are slated to become unrestricted free agents in March, while Bennett has one year remaining on the four-year deal he signed in 2013.