At 6-6 and 278 pounds, Adam Shaheen may look like a blocking tight end. But the Bears view their second-round draft pick as an every-down player who possesses excellent receiving skills.
"He's built like an inline tight end, but he has the route quickness to play what we call the 'F' role," said general manager Ryan Pace. "He's difficult to defend in traffic because he's big. He can go attack the ball and he's got really good concentration, so this is really interesting for us. It opens up a lot of possibilities for our offense."
One of the most intriguing prospects in the draft, Shaheen starred in football and basketball at Big Walnut High School in Sunbury, Ohio. Weighing only 195 pounds as a senior, he wasn't heavily recruited in football. So he went to Division II Pittsburgh-Johnstown to play basketball as a freshman.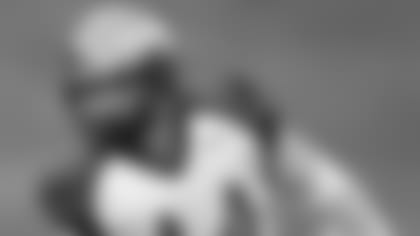 The Bears view second-round draft pick Adam Shaheen as an every-down player who possesses excellent receiving skills.


Shaheen missed football, however, and decided to return to the gridiron as a sophomore, walking onto the team at Division II Ashland University in Ashland, Ohio. After bulking up in part by eating countless burritos at a local Chipotle restaurant, he dominated at the tight end position.
Looking at times on tape like a man playing against boys, Shaheen had 70 receptions for 803 yards and 10 touchdowns in 2015 and then set a single-season record for TDs by a Division II tight end with 16 while catching 52 passes for 867 yards in 2016.
"For a guy that's as big as he is, he's got good route quickness and good route savviness to set guys up," Pace said. "That's what really impressed us all. [You wonder] is this guy really 6-6 and 278 pounds because he doesn't move like that. He moves like a more agile player than you would think for a guy with that kind of size."
Pace, who worked with NCAA basketball player-turned-Pro Bowl tight end Jimmy Graham in New Orleans, believes that playing hoops has helped improve Shaheen's receiving skills.
"Half the time, it's like these tight ends are going up for a rebound and boxing out, and he definitely has it," Pace said. "When we talk about body control and catching radius, the ball is not always going to be on target, and Adam has the ability to do that. We confirmed that through the tape and [tight ends coach] Frank [Smith] was able to confirm it during the workout."
The Bears are also impressed with Shaheen's work ethic and passion for the game. Both he and first-round pick Mitch Trubisky were among 20 or so players that received special designations on the Bears draft board reflecting those traits.
"We talk about adding the right kind of character," Pace said. "On our draft board there are certain guys—and we're very selective with this—we call 'Bears box guys.' There's a little Bears head on a magnet if they hit all the key traits that we value for our locker room and our team, and [Trubisky and Shaheen] both have that stamped on them.
"To take two players that both have that, I'm proud of that because we're not only adding talented players but we're adding the right kind of teammates and the right kind of guys to the locker room, which I think is critical right now."
Pace acknowledged that the level of competition Shaheen faced in Division II was a consideration. But like two stars he worked with in New Orleans who came from similar backgrounds, the Bears general manager is not concerned about Shaheen adjusting to the NFL.
"You are projecting at that level," Pace said. "I've been part of it with some of these guys before, whether it's [guard] Jahri Evans from Bloomsberg or [Marques] Colston from Hofstra. So you really have to watch, look at his technique and his explosion, and having a workout with him helps a lot
"When you're watching a guy at that level, he needs to dominate every game, and he did that. He really did that, so I'm not worried about the transition to our level. I think he's got the skill set to do that."