After being waived by the Bears Aug. 26, rookie quarterback Matt Blanchard experienced some tense moments before he was re-signed to the team's practice squad Saturday.
"I'm so happy to be here," Blanchard said. "There's always a little skepticism in this business. You never know what could happen. This entire week I was just hoping for the best. I knew a practice squad opportunity could arise. I was just hoping things would work out, and I'm glad they did."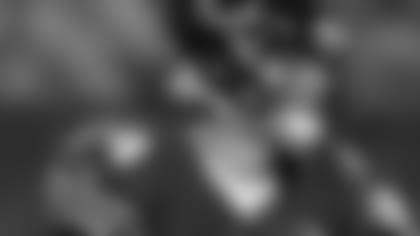 Rookie quarterback Matt Blanchard completed 9 of 16 passes for 94 yards in the Bears' first two preseason games.
Blanchard is especially elated because he grew up in Lake Zurich cheering for the Bears. He initially attended Northern Michigan before transferring to Wisconsin-Whitewater, where he won all 25 of his starts in two seasons while throwing 44 touchdown passes and just six interceptions.
Although Blanchard is not on the 53-man roster, the undrafted rookie will hone his skills on the practice field and in meeting rooms alongside veterans Jay Cutler and Jason Campbell.
"It's a great opportunity for me," Blanchard said. "It's something you want as a quarterback. You want to continue to build your way up and work your way up the depth chart any way you can. So as a rookie being in the shoes I am, especially going undrafted, I'm happy things are happening."
During the regular season, the third quarterback typically operates the scout team in practice, running the upcoming opponent's offense against the No. 1 defense.
"It's going to be great because every week, every practice I have a lot of reps to work my craft," Blanchard said. "It's not going to be the Bears offense, but I'm going to be able to get my throws in, being able to recognize defenses. And that's how you get better as a rookie quarterback, being able to recognize NFL coverages, fronts, all that stuff."
Blanchard signed with the Bears in May after participating in the rookie minicamp on a tryout basis. He can hardly believe he's still with the team less than a week before the regular season opener.
"Talking to my family the last couple of days, it's been kind of surreal," Blanchard said. "Especially being a hometown kid, growing up and this being my dream and being in the locker room now and being part of the team, it's truly special. I'm just so happy to be here and proud to be a Chicago Bear."
[