CHARLOTTE, N.C. — It took Jon Bostic a couple series to adjust to the speed of the NFL game. But once he did, there was no slowing down the rookie middle linebacker.
Bostic produced the Bears' first touchdown in Friday night's 24-17 preseason-opening loss to the Carolina Panthers, intercepting a Cam Newton pass and returning it 51 yards for a score.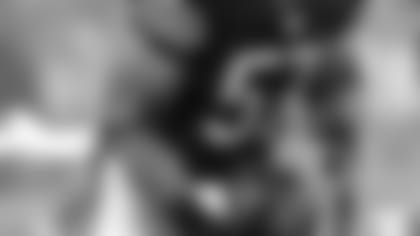 Rookie Jon Bostic returns an interception 51 yards for a touchdown in Friday night's 24-17 preseason loss to the Panthers.
"It felt great," said the second-round draft pick from Florida. "I was tired at the time, but when I got back to the sideline and got my breath back, it felt good."

Lance Briggs, a seven-time Pro Bowler whose five interception return touchdowns are tied for the third most in NFL history among linebackers, was impressed with Bostic's play.

"He was in position," Briggs said. "The quarterback threw it to him and he caught it. He got himself into the end zone and that's special for a guy in his first-ever pro game. That's rare."

Even after playing four years in the SEC, Bostic was surprised by how fast players were moving.

"The speed of the game was a little bit different," he said. "I was playing kind of slow at first, but I talked to D.J. [Williams], talked to Lance, James [Anderson] and all those guys. They definitely said the first one is crazy, but they said it gets better from here."

Bostic started in place of Williams, a 10-year NFL veteran who is sidelined with a calf injury.

"It's significant when young guys step up and make plays," said coach Marc Trestman. "That's certainly going to help their confidence. [But] we're not ready to anoint [Bostic] certainly. He's in a competition as well. He's going to play a lot of football for us.

"I was encouraged by his stamina during the course of the game. I don't know how many plays he played, but he was on special teams as well. It's just great to see these young guys have success and be able to identify with good things and he did that tonight."