NFL Media senior analyst Gil Brandt, the former long-time vice president of personnel with the Dallas Cowboys, has selected the 1985 Bears as the greatest defense of all time.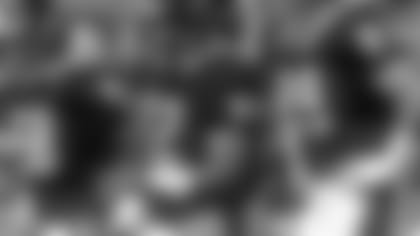 The 1985 Bears remain the only team in NFL history to record back-to-back shutouts in the playoffs.
"Bill Parcells told me this is the best defense he's ever faced," Brandt wrote. "The Bears trampled offenses in the regular season before going on an astonishing playoff run in which they shut out the Giants (21-0) and Rams (24-0), then beat the Patriots by 36 points in Super Bowl XX -- during which they held New England to 7 rushing yards.
"Between coordinator Buddy Ryan and a unit that included some really good players -- defensive ends Dan Hampton and Richard Dent, linebackers Mike Singletary and Otis Wilson and safeties Dave Duerson and Gary Fencik -- Chicago's defense won with both superior scheming and superior talent, collecting 34 interceptions and 64 sacks. Not for nothing, Chicago's point differential of 258 remains the fifth-best mark since 1970.
"I was with the Cowboys when we played this team, and the Bears just manhandled us, romping to a 44-0 win. Chicago did benefit from having the No. 1 rushing attack that season, which helped limit the amount of time the defense spent on the field. But the bottom line is, the Bears shut people down by relying on man coverage, blitzing a lot and taking away the run. People really couldn't do anything against them."

Read full story