A molecular and cellular biology major at Harvard, Bears rookie tight end Ben Braunecker hopes to one day become a doctor who researches infectious diseases.
The 6-4, 255-pounder was named first-team All-Ivy League last season after catching 48 passes for 850 yards and eight touchdowns and topping 100 yards in four of his final six games.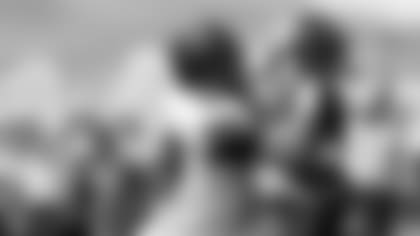 Tight End Ben Braunecker as a Harvard Crimson.


Signed by the Bears as an undrafted free agent, Braunecker is featured in the third segment of "Meet the Rookies," a four-part series on ChicagoBears.com that chronicles the inspirational stories of the team's newest players.
In the piece, Braunecker discusses how he's always had to prove himself.
"I've always been overlooked in a sense, being from a small town, being an Ivy League guy, being an undrafted free agent," Braunecker says. "It's not been one single mountain I've had to climb, but it's just been an uphill battle trying to prove myself that I'm good enough to compete with anybody, I'm just as smart as anybody and just as athletic as anybody and I deserve to be at this level."
"Meet the Rookies" is sponsored by Chicago Tribune SportsPlus. The four segments will be shown on ChicagoBears.com and the Chicago Bears Official Mobile App this week. The other rookies featured in the series are outside linebacker Leonard Floyd, receiver Daniel Braverman and running back Jordan Howard.