Bears linebacker Lance Briggs was voted the 83rd best player in the NFL in a poll of league players conducted by NFL Network.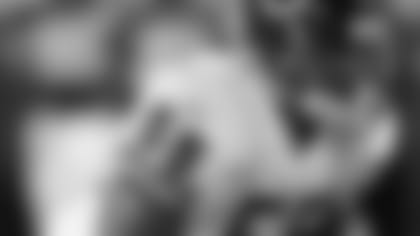 Lance Briggs
The seven-time Pro Bowler was featured on Thursday night's episode of "The Top 100 Players of 2013," which unveiled players ranked No. 90 through No. 81.

"He's just a veteran who knows the game so well," Texans tight end Owen Daniels says in the segment on Briggs. "You're not going to trick the guy. You've just got to beat him, and that's hard to do against Lance."

Briggs was selected by the Bears in the third round of the 2003 draft, and has been a regular starter since his rookie season. He registered 128 tackles in 2012, topping the Bears for the fourth time in the last five years. He has now compiled at least 100 tackles in nine seasons, third most in franchise history behind Brian Urlacher (11) and Hall of Famer Mike Singletary (10).

Briggs also scored two touchdowns in 2012, returning interceptions 74 yards in Dallas and 36 yards in Jacksonville in back-to-back road wins. He now has five career interception return TDs, third most in NFL history among linebackers behind Bobby Bell and Derrick Brooks, who are tied with six.

"He's not just a guy that was good for a couple years," Daniels said. "He's been good for a long time. Maybe fans take it for granted, but being able to do it for that long on that consistent of a basis, that's what makes people great."