Bears left tackle Jermon Bushrod is teaming up with Chicago Blackhawks winger Bryan Bickell to host a fundraiser next Saturday night that will benefit both of their foundations.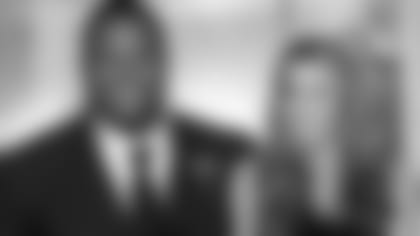 Jermon Bushrod and his wife, Jessica, are co-hosting a charity fashion show next Saturday night.
The "Luxe Be a Lady" charity fashion show presented by Bloomingdale's will be held from 8-11 p.m. at the Park West (322 West Armitage Avenue) in Chicago.
The fashion show will feature the wives of Bears and Blackhawks players, including the wives of Bushrod, Martellus Bennett, Matt Slauson, Thomas Gafford, Zach Miller, Ryan Mundy and Alex Brown.
The event will benefit Bushrod's Visualize and Rize Foundation, whose mission is to support youth sports and education programs, and to enable students and provide them with the necessary tools to facilitate them to reach their full potential.
Click here for more information or to purchase tickets.