Bears Hall of Fame middle linebacker Dick Butkus believes it is time to honor the volunteers and coaches who make youth sports possible.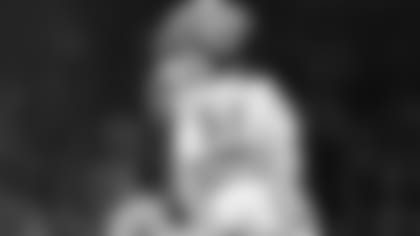 Bears Hall of Fame middle linebacker Dick Butkus believes it is time to honor the volunteers and coaches who make youth sports possible.
These individuals sacrifice personal time, evenings and weekends to teach young athletes the basics of the game, as well as strength and endurance training, eating properly, and learning to function as a team member. Their work is critically important yet seldom recognized, something that Butkus seeks to change.
The Bears legend will host the first Chicago Sports Legacy Event, recognizing exemplary youth sports volunteers and coaches from throughout the Chicago metropolitan area. It will be held in conjunction with the Bears' Comcast Family Fest Sat., August 3 at Soldier Field.
"The real heroes in organized sports are the volunteers and coaches who transform kids into athletes, and prepare them for healthy and productive lives," Butkus said.
Activities will include a short program, food and beverages, and enjoying the practice and fireworks from a private suite. Partnerships are available as well as individual tickets at $151 by calling (805) 870.4562 or by email at rarp@butkusfoundation.org.
"We appreciate those who share our vision and can help us get this program off the ground," Butkus said. "We hope it becomes a community celebration where parents, friends and fans can celebrate the youth sports leaders who are making a difference in kids' lives."
Family Fest will give fans a chance to watch a Bears practice followed by a fireworks show. Tickets cost $8-12 and are available by phone, internet and all Ticketmaster outlets. Fans may charge by phone at (800) 745-3000 or online at www.ticketmaster.com.
Activities outside Soldier Field will begin at 3 p.m., including a live band, Staley Da Bear's 10th birthday party, radio station remote broadcasts, kids' games, sponsor booths and giveaways.
Gates to the stadium will open at 5 pm with player introductions and practice beginning at about 6:45 p.m. The evening will conclude with a live fireworks show. Butkus said the concept to honor the volunteers surfaced after meetings with Chicago area professional
sports franchise officials. Any proceeds will be invested in programs of the Butkus Foundation and in youth sports charitable activities through participating professional franchises.
The Butkus Foundation is a 501c3 non-profit organization that advances health and wellness. It supports the Butkus Award® honoring linebackers at three levels of play, the I Play Clean™ campaign which seeks to eliminate the use of steroids among teenagers, and cardiovascular wellness through early detection and prevention.
Considered one of the greatest NFL players in history, Butkus was inducted into the Hall of Fame in 1979 following an illustrious career with the Bears, University of Illinois and Chicago Vocational School. Meanwhile, his son Matt, a defensive lineman for USC's 1990 Rose Bowl winning team, joins his father in philanthropic efforts. More information is at www.thebutkusaward.com.