With Bears quarterback Jay Cutler still recovering from the concussion he suffered last Sunday night against the Texans, Jason Campbell will start Monday night's game in San Francisco.
The Bears signed Campbell to a one-year contract on the first day of free agency in March. Without a quality backup quarterback last season, they lost five straight games and fell out of playoff contention after Cutler was sidelined with a broken thumb.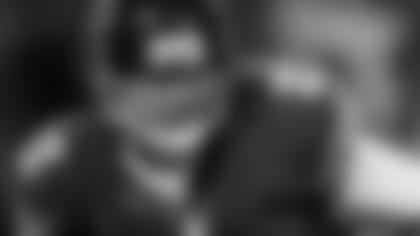 Jason Campbell will make his 71st NFL start Monday night in San Francisco.
"It feels good to have an opportunity to get back in there and play," Campbell said. "You never want to have the opportunity to play because someone's injured. But we understand with the position we play those things occur sometimes."
Campbell joined the Bears after starting 70 of 71 games played in six NFL seasons with the Redskins (2006-09) and Raiders (2010-11). Last year he led Oakland to a 4-2 start before breaking his collarbone, connecting on 100 of 165 passes for 1,170 yards with six touchdowns, four interceptions and an 84.2 passer rating.
The veteran quarterback will return to the Bay Area to face a stingy 49ers defense that has allowed only 14.1 points per game this season, tops in the NFL.
"It's a tough opponent we have Monday night," Campbell said. "No one said it's going to be easy. But we've got to go there, fight together and play as a unit.
"You've got to try to set a tempo. As a quarterback, you've just got to go out there and not try to dictate the game but just do everything that you possibly can to get your own rhythm by not forcing things. At the same time, just have fun. You've got to let it hang out in a game like this.
"We've got all the respect in the world for the 49ers and what they do, especially on the defensive side of the ball. It was a big part of the reason why they were in the NFC Championship Game a year ago. We understand that it's going to take a total team effort and as an offense it's going to take all 11 guys working together."
Playing the entire second half Sunday night after Cutler was injured against the Texans, Campbell completed 11 of 19 passes for 94 yards and a 70.9 passer rating.
"You're sitting on the sidelines, it's cold, rainy and muddy, and all of a sudden you've got to go in there in a quick second and play," Campbell said. "But last week's game was good for me. Knowing that I'm playing this week, to have those reps in the second half was really huge."
Campbell, whose 82.6 career passer rating would be tops in Bears history, figures to benefit from spending the week operating the No. 1 offense in practice.
"It's been a tough situation, but at the same time this is what we do," Campbell said. "This is part of our lives and you've got to go out there and take the bull by the horns and look at the opportunity and go out and play.
"I'm going to play as hard as I can. I've been staying up all nights and days studying film and making sure I could try to catch up for the time that's been lost. You know you can't get all that time back but just try to mentally know exactly what you're doing and try to let your physical attributes take over."
Campbell understands that he can't try to do too much or imitate another quarterback.
"You can't worry about trying to please everyone," he said. "You've just got to try to play your game because everyone knows that you haven't played in a while and you're not going to be like a Peyton Manning or anything.
"You've just got to do what you do and try to do it to the best of your abilities. Jay is good at what Jay does and I'm good for different reasons for things that I do, and that's the way I have to play the game."