Beginning Wednesday when players start arriving at Olivet Nazarene University in Bourbonnais, ChicagoBears.com will provide unparalleled coverage of Bears training camp.
Senior writer Larry Mayer will post the latest news around the clock as well as features covering every storyline and position battle.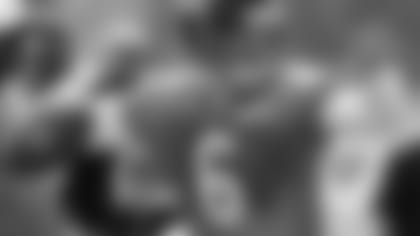 Quarterback Jay Cutler and the Bears are scheduled to practice for the first time at 9 a.m. Friday.
On Wednesday, general manager Phil Emery and first-year head coach Marc Trestman are slated to speak to the media at 2 p.m.

Training camp officially kicks off Thursday with the first practice slated to begin at 9 a.m. Friday. After non-contact workouts Friday and Saturday, the first padded practice will be held at 9 a.m. Sunday. All practices at ONU are free and open to the public.

Through Twitter (@ChicagoBears), Larry will give fans unprecedented access to the Bears—on the practice field, inside the locker room and even on the team plane—with real-time news, nuggets and information they can't get anywhere else.

New videos will be posted continuously during camp, including training camp reports, highlights, post-practice interviews and player profiles.

Beyond news and videos, ChicagoBears.com will also have daily photo galleries and enable fans to interact and discuss issues concerning the Bears on Facebook.

The Bears will conduct training camp at ONU for the 12th straight summer. The campus is located 60 miles south of Chicago and boasts four practice fields, air-conditioned locker rooms and dining facilities, a weight room, meeting rooms, and dorms for players and staff.

Of the 13 training camp practices, 11 will begin at 9 am and two will start at 3:15 pm The Bears will conduct their Family Fest practice at Soldier Field on Saturday, Aug. 3. Family Fest tickets cost $8-12 and are available by calling (800) 745-3000 or logging onto www.ticketmaster.com.

The gates to training camp will open at 9 a.m. for morning practices. Players typically will stretch and run through individual position drills from 9-10 a.m. before beginning 7-on-7 and 11-on-11 drills at 10 a.m. For the 3:15 p.m. practices, gates will open at 2:30 p.m.

The training camp site on the Olivet Nazarene campus includes a kids' interactive area, a pro shop, and a promotional area with games and prizes. In addition, the Bears will host special family-friendly events and theme days throughout their stay in Bourbonnais.

There will be live music concerts after practice on July 27, Aug. 2, Aug. 5 and Aug. 11.

Vamos Bears Dia traido a usted por Xfinity on Saturday, July 27 will feature a live radio remote from La Ley (107.9 FM), kids' activities, giveaways and a live Latin-music themed concert.

Ladies Day on Wednesday, July 31 will feature arts and crafts, an on-site salon and spa services, summer hair styling and special giveaways.

The Bears BBQ Bash will be held on Friday, August 2. Concessions will offer additional food and beverages for fans to purchase. Fans can receive autographs from Bears alumni and music will be provided by a live cover band.

Armed Forces Day is Monday, August 5 and is dedicated to the men and women who have served and are currently serving our country. Special reserved bleacher seating will be available for those who dress in uniform. The Bears Concert Series will feature a cover band from the U.S. Navy. If anyone is interested in being part of Armed Forces Day, they are asked to contact the USO of Illinois for more information.

Walgreens Youth Football Day is Wednesday, August 7 as youth football organizations and cheerleaders who attend camp and wear their team uniforms/jerseys can enter their information for a chance to win prizes, including Bears autographed memorabilia, Bears apparel and more.

The eighth annual Run with Staley is scheduled for Sunday, August 11. The event is a one-mile run around campus for kids 14-and-under led by the Bears' official mascot, Staley Da Bear. A mini-dash for kids five years and under will be available before the one-mile run. Children who register and participate will receive prizes and Staley will perform his very own "Bear Down on Bullies" show following the run.