The following is the third of 12 stories featuring Bears coordinators and position coaches.
New Bears running backs coach Stan Drayton knows a thing or two about winning national championships, having accomplished the feat as a college player and coach.
As a sophomore running back at Allegheny College, Drayton helped lead the Gators to the national title in 1990, ultimately ending his career as the top rusher in Division III history.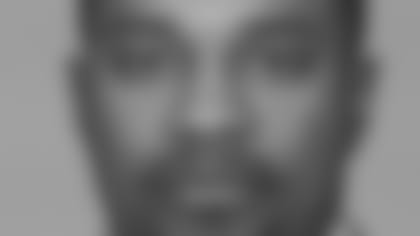 Stan Drayton
Then as a college assistant, Drayton won national championships in 2006 at Florida and last year at Ohio State. The Buckeyes claimed the trophy with a 42-20 rout of Oregon as running back Ezekiel Elliott rushed for 246 yards and four touchdowns.
"It was unbelievable," Drayton said. "You had a bunch of young kids who were extremely talented. However, they needed to be molded into something. The thing that they did that was so special is that they just let us lead them. I can honestly say that in 21 years of coaching very rarely have I had those opportunities to coach a group of young men who just let you lead them and trust you. That's what was special about that team."
Drayton spent the last four seasons at Ohio State, working with receivers (2011) and running backs (2012-14) while doubling as assistant head coach/offense the past two years.
In 2014, Elliott finished third in the nation in rushing and second in school history with 1,878 yards. Under Drayton's guidance in 2013, running back Carlos Hyde rushed for 1,521 yards and 15 touchdowns on 208 carries, ranking eighth in the country in yards per game with 126.8.
Drayton spent the 2010 season as running backs coach/recruiting coordinator at Florida, his second stint at the school after serving as running backs coach from 2005-07. In 2006, Florida won the national championship while rushing for an average of 160 yards per game.
Drayton has also worked at Syracuse, Tennessee, Mississippi State, Bowling Green, Villanova, Pennsylvania and Eastern Michigan.
Drayton was thinking about enrolling in law school before starting his coaching career at Allegheny after two assistant coaches at the school—one of whom was current Miami Dolphins head coach Joe Philbin—encouraged him to join the staff.
"I fell in love with [coaching] and have been doing it ever since," Drayton said. "I felt it was an opportunity for me to help people. Football had such an impression on me growing up that I felt it was my time to give back by way of coaching."
Drayton majored in English and minored in political science at Allegheny. He thought he wanted to become a lawyer before some hands-on experience changed his mind.
"I did some internships during the summer and just found out that it really wasn't me," Drayton said. "It was kind of boring. So I decided to coach. My parents were very worried about how I was going to put food on the table with the career, but it worked out for me."
Drayton is a Cleveland native who is a big fan of LeBron James and the Cavaliers. He's also an avid bicyclist who tries to ride 100 miles a week during the offseason.
"I love to ride," Drayton said. "That's my time. People who read this article are going to laugh because I'm always the joke of the staff and joke of the team when they see me put those tight pants on, the helmet and those glasses and get out there and start riding. But the change of scenery just does something for me. That's my therapy. That's my balance; that and my family."
In joining the Bears, Drayton is thrilled to be part of John Fox's staff.
"It's an opportunity for me to work with a coach who is storied in this league, has been to the [Super Bowl] twice and is a tremendous person," Drayton said. "He generally cares about players. He has a philosophy and a system that coincides with what I believe in and my approach to the game.
"I'm excited to be with a storied organization like the Chicago Bears, with tons and tons of tradition. I've been very fortunate through my career to have those opportunities and be part of programs like this. I'm not going to take one moment for granted. I just appreciate the opportunity to be here."