The following is the 11th of 12 stories featuring Bears coordinators and position coaches.
New Bears defensive backs coach Ed Donatell boasts 24 years of NFL experience, including 16 as a defensive backs coach and seven as a defensive coordinator.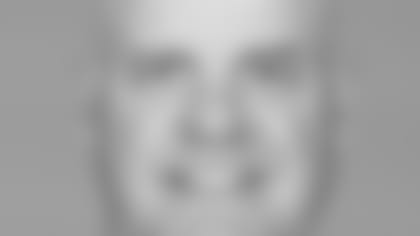 Ed Donatell
The past four years, Donatell worked for new Bears defensive coordinator Vic Fangio as defensive backs coach with the 49ers. In each of those seasons, San Francisco's defense ranked in the top 10 in the NFL in both points and yards.
Donatell spent 11 seasons coaching at the collegiate level before entering the NFL as defensive backs coach with the Jets (1990-94) and Broncos (1995-99), winning back-to-back Super Bowls with Denver as a member of Mike Shanahan's staff.
"Every time you go somewhere the goal is always to see how far you can take a group," Donatell said, "first as a team and then you work down through to their individual success."
After leaving the Broncos, Donatell served as defensive coordinator with the Packers (2000-03) and Falcons (2004-06). Green Bay led the NFL with 116 takeaways from 2001-03. In 2002, the Packers defense set a team record that still stands with 52 sacks and led the NFL with 45 takeaways.
In Donatell's first season with the Falcons in 2004, they advanced to the NFC Championship Game after leading the NFL in sacks with 48 for the first time in franchise history.
Prior to joining the 49ers in 2011, Donatell worked as a special assistant with the Jets in 2007, as defensive coordinator at the University of Washington in 2008 and as defensive backs coach with the Broncos in 2009-10.
During his career, Donatell has coached some of the top defensive backs in NFL history, including Ronnie Lott, Steve Atwater, LeRoy Butler, Ty Law, Lawyer Milloy, Champ Bailey and Brian Dawkins.
In joining the Bears, Donatell is excited about working for a franchise with such a storied history.
"It's really important to me and I read up in it when I came here," Donatell said. "Just with George Halas, how many things started [with the Bears] is mind-boggling. I've been part of this division before as a coach [with the Packers]. It's the best division in football historically."
Donatell is also pumped to be part of a new regime in Chicago.
"When you get in a building with great energy, you can feel great energy and leadership," he said. "You see that with coach Fox and [general manager] Ryan Pace."