The following is the fifth of 12 stories featuring Bears coordinators and position coaches.
Tight ends coach Frank Smith joins the Bears this year after spending the last five seasons with the New Orleans Saints, assisting the team's offensive staff in all aspects of game preparation while also working closely with the offensive line.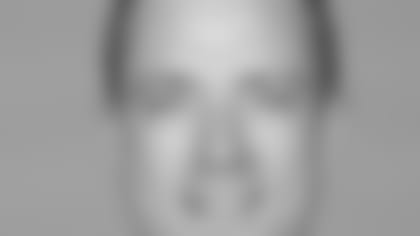 Frank Smith
During that span, the Saints allowed just 143 sacks, the third fewest in the NFL, and sent four offensive linemen to the Pro Bowl, including current Bears left tackle Jermon Bushrod.
Smith was a starting offensive lineman at Miami (Ohio) from 2001-03, teaming with quarterback Ben Roethlisberger. Smith served as a graduate assistant at his alma mater in 2004-05 before moving to Butler, where he worked as offensive line coach (2006-09) and doubled as offensive coordinator from 2007-09.
One of six children, Smith grew up in Milwaukee. His family moved to Cincinnati after he graduated high school. He walked on at Miami and eventually earned a scholarship. Smith blocked for Roethlisberger in 2001 on a team that went 13-1 and finished 10th in the final AP poll.
"It was great," Smith said. "That team had great chemistry and a great attitude, and we always fought for each other. I made friends for life. A bunch of them live in Chicago, so it's great to come back here and reconnect with them."
In the classroom, Smith was studying business—and was miserable. "I was a finance major my first three years and I hated it," he said.
Smith sought advice from his position coach, who encouraged him to get into coaching.
"He said, 'You'll never work a day in your life if you love what you do.'" Smith said. "I switched from finance to management and the rest is history."
Years later, Smith knows that he made the right decision. As a coach, he especially enjoys interacting with his counterparts on the staff as well as players.
"Money's money; I don't worry about that," Smith said. "It's the interaction with the people. It's the coaches and players you get to work with. I've been lucky throughout my career. I've been around great mentors and great guys. And you learn as much from the great players as you do the coaches."
Having left New Orleans for Chicago, Smith is excited about the opportunity to coach the Bears.
"It's a chance to build something special and work with good people," he said. "It's a chance to build a culture that's going to sustain itself over a period of time. It's a chance to take the Bears back to the 1980s level. The challenge every day is to get another one of those [Super Bowl] trophies."
No one is happier that Smith joined the Bears than his grandfather, John Steeb, a Northwest Indiana native who played football at Northwestern from 1949-51.
"My grandfather is a diehard Chicago Bears fan," Smith said. "When the article came out about me getting the job, I made his year."