The following is the 12th of 12 stories featuring Bears coordinators and position coaches.
Jeff Rodgers' first season with the Bears will also be his sixth straight as special teams coordinator under coach John Fox, following stints with the Panthers (2010) and Broncos (2011-14).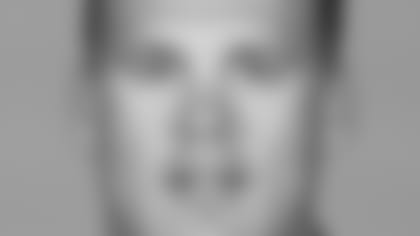 Jeff Rodgers
Rodgers played linebacker at North Texas and then followed in his father's footsteps by becoming a coach. His dad, Randy, was a long-time college coach and recruiting coordinator, including stints of six seasons at Texas and four years at Illinois.
"I don't know if it was because of my dad, but having been around it I think familiarity plays into it," said Rodgers, whose older brother Jay is the Bears' defensive line coach.
"I knew what I was getting into. I felt like I was always comfortable in that role. It was probably during college when I made the realization that that was most likely what I wanted to do. I still got my undergrad in business because I wasn't totally convinced. But when I was done playing I definitely wanted to do that."
Rodgers began his coaching career as a graduate assistant at the University of Arizona, where he worked with the secondary (2001) and linebackers (2002). He then entered the NFL with the 49ers, serving as a special teams quality control coach (2003-04) and assistant special teams coach (2005-07).
Rodgers worked as special teams coordinator at Kansas State in 2008 before joining the Panthers, first as a special teams assistant in 2009 before being promoted to special teams coordinator in 2010.
"As a special teams coach you work with the entire football team and I think you can influence the result of a game on fourth down," Rodgers said. "The competition aspect of that is something that drives you to be good at what you do."
The most challenging aspect of Rodgers' job is "teaching guys that have never done what we're going to ask them to do - at least not recently - how to do these things."
"They're all really good at whatever their position is or they wouldn't be at this level," he said. "You try to [utilize] those same athletic and physical traits to put them in position to be successful on special teams."
In addition to his father, Rodgers has been influenced primarily by three coaches: former 49ers special teams coordinators Larry MacDuff and Al Everest and Fox.
In joining Fox's staff in Chicago, Rodgers is excited about being part of such a storied team and a great city.
"It's a proud organization," Rodgers said. "It's an organization with a lot of history. It's a city that really cares about sports, whether it's baseball, hockey, football or basketball. There have been championships won in every single sport professionally and there's a standard and an expectation to which they anticipate you performing.
"You feel that as a coach, as a player and within our building, and that's the way it should be. I don't think anybody's trying to be just OK. Everybody's goal is to bring another championship to the organization."