The following is the seventh of 12 stories featuring Bears coordinators and position coaches.
In first-year defensive coordinator Vic Fangio, the Bears were fortunate to land one of the NFL's most highly regarded and experienced assistant coaches.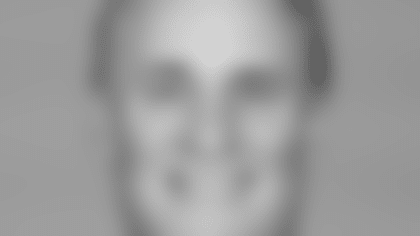 Fangio has spent 28 seasons as an NFL coach, including 15 as a defensive coordinator with the Panthers (1995-98), Colts (1999-2001), Texans (2002-05) and 49ers (2011-14).
In each of Fangio's four seasons in San Francisco, the 49ers ranked in the top 10 in the league in points and yards. Under his tutelage, five players were named first-team All-Pro: Linebackers NaVorro Bowman, Patrick Willis and Aldon Smith, tackle Justin Smith and safety Dashon Goldson.
Asked about the most rewarding aspect of his job, Fangio said: "Just knowing that you're teaching players the game and getting them to play better than they have in the past or that they even think they can."
Conversely, Fangio said his greatest challenge is dealing with poor play.
"If the guys aren't doing the right thing the right way, either we're not coaching them right or they're not learning right and it's probably a combination of both and we've got to be able to get that done," he said.
Fangio grew up in northeast Pennsylvania and played football at Dunmore High School under legendary coach Jack Henzes, who has held the same job since 1971.
"He just loves football," Fangio said. "He's very passionate about it and very smart. To this day he is still the head coach at my high school and I graduated in 1976."
Henzes had a major influence on Fangio's decision to become a coach.
"Once I knew I wasn't good enough to play at a much higher level I figured I'd start coaching," Fangio said. "I caught the football bug from him and just went on that path."
Jim Mora also had a huge impact on Fangio, who worked on Mora's staff with the Philadelphia Stars in the USFL and later in the NFL with the Saints and Colts.
"He was just very demanding—demanding of the players and demanding of the coaches—and he always believed in the toughness part of the game," Fangio said.
Fangio began his NFL career with Mora and the Saints, spending nine seasons as linebackers coach with New Orleans (1986-94), where he coached a quartet of All-Pros in Rickey Jackson, Vaughan Johnson, Sam Mills and Pat Swilling that was later voted the best linebacking corps in NFL history by NFL Network.
Fangio later helped the Panthers reach the NFC Championship Game in the franchise's second year of existence in 1996 with a defense that ranked second in points. Carolina allowed just 56 points in the second half of games, breaking a record set by the 1985 Super Bowl champion Bears.