INDIANAPOLIS – After the Bears registered an all-time franchise low eight interceptions in 2016, general manager Ryan Pace vowed in January to add playmakers in the secondary.
With that in mind, we tracked down the five defensive backs at the NFL Combine who had the most interceptions in college last season and asked them about their ball skills.
With apologies to the popular television show "Law and Order SVU" for borrowing its tagline, these are their stories:
Rasul Douglas, West Virginia cornerback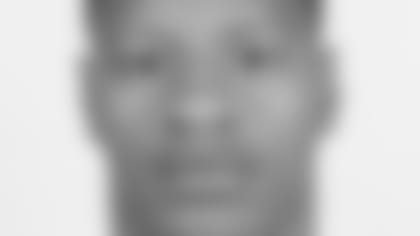 Douglas was named first-team All-Big 12 after recording eight interceptions in 2016, tied for the most in the nation. "The key is just being in the right position," he said. "That's all you can ask for at the end of the day, is to be in the right position and have a chance to make a play. It's a little bit of instincts and knowing routes and what's going to happen, and film. A lot of film."
Douglas developed his ball skills playing receiver his final two years at East Orange High School in New Jersey. Needing to improve his grades, he started his career at Nassau Community College. But it was a struggle because he often didn't have enough money to even eat.
"In junior college I definitely considered [giving up football]," Douglas said. "I went a few days without eating and still had to be at practice, still had to lift, still had to be at school. There were times I couldn't even focus because I was hungry. I definitely felt like giving up a couple times."
Douglas persevered, eventually earning a scholarship at West Virginia and ultimately emerging as a star playmaker. He honed his ball skills by catching tennis balls on the sideline at practice and footballs from a JUGS machine. "Coach Blue Adams had us catch 100 deep balls at practice," Douglas said. "We always caught the ball."
Douglas' most memorable interception last season came late in a 17-16 win over Kansas State. "We were in man coverage, but our safety was on a receiver and I told him to move over and let me get him because I was guarding a tight end," Douglas said. "The quarterback threw the ball to the receiver and I made a play on it."
Malik Hooker, Ohio State safety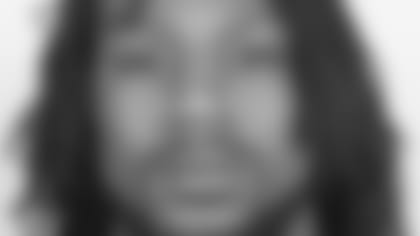 After playing sparingly as a redshirt freshman in 2015, Hooker had a breakout season in 2016, registering seven interceptions, three of which he returned for touchdowns.
Asked about his key to success, he said: "Just having the mindset that any ball that's in the air is my ball. I feel that I'm a playmaker so any time I had a chance to make a play or change the momentum of the game I took it upon myself to do so."
Hooker, who was named first-team All-Big Ten last year, opened the season with two interceptions in a 77-10 rout of Bowling Green. Late in the year he propelled Ohio State to a 17-13 win over rival Michigan by intercepting a pass and returning it 16 yards for a touchdown.
Asked about his ball skills, Hooker said: "It was something I created over the years I was there at Ohio State. I matured a lot this past year and I feel like it's just a mindset. Either you feel like you're a dog out there or you don't."
Lorenzo Jerome, St. Francis (Pa.) safety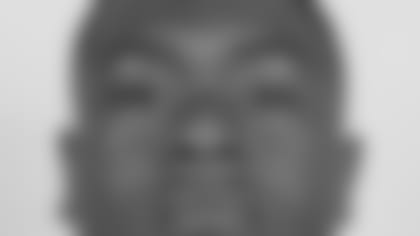 Jerome was a ballhawk throughout his career at St. Francis, where he played for head coach Chris Villarrial, a former Bears offensive lineman. Jerome had 18 interceptions in 42 games over four seasons, including six picks in 2016.
He followed with two interceptions in the NFLPA Collegiate Bowl, earning defensive MVP honors, and then accounted for three takeaways with two interceptions and a forced fumble while playing for the North team coached by the Bears in the Senior Bowl.
Asked about his ability to make plays on the ball, Jerome said: "It comes natural to me. It's easy. I've got smooth hips. I just love playing football. I'm a hard worker and I can pick off any quarterback I believe."
At St. Francis, Jerome stayed after practice to hone his ball skills and spent a lot of time studying tape of opponents. "It was a grind with coach Marco [Pecora] and coach [Bishop Neal]. Those two are my best friends. It was every day. We put in extra work and made sure I knew what I was doing because I called the whole rotation of the defense and we just prepared like champs."
Damontae Kazee, San Diego State cornerback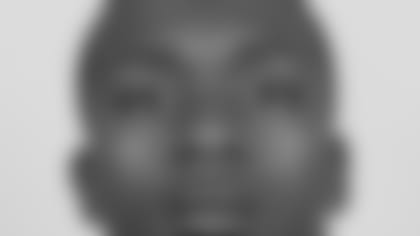 Kazee set a school record with 17 career interceptions, including eight in 2015 and seven in 2016. He credits position coach Tony White with helping him improve his ball skills after recording only two interceptions his first two seasons. "He used to do crazy drills in practice," Kazee said. "He'd have this one drill where he'd make us turn around and throw the ball extra hard and we'd have to find it."
Kazee, who is currently training with former Bears cornerback Jeremy Lincoln, is confident that he'll continue to produce interceptions in the NFL.
"As soon as I get a feel for the NFL, I think I'll be an interception guy," Kazee said. "But first I've got to get a feel for the game and the speed."
Kazee's most memorable interception last year came in the season opener when he preserved a 45-40 win over California by picking off Davis Webb deep in San Diego State territory in the final seconds.
Tedric Thompson, Colorado safety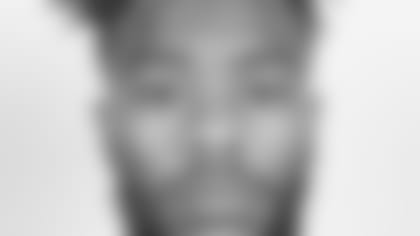 Thompson recorded 13 interceptions the past three seasons at Colorado, including seven in 2016.
"The film study and knowing the offense that you're going against—knowing the quarterback and receivers—I think that's the biggest thing," Thompson said. "Growing up I always loved the ball in my hands, and just being at Colorado learning from the guys in front of me and learning from the coaches, that's why I was able to make a couple of plays."
Thompson developed his ball skills playing receiver and running back at Valencia High School in California. At Colorado, he spent extra time catching balls from the JUGS machine after practice.
Thompson's most memorable interception last season came against Stanford. "It was so memorable because if you watch the play, the only thing I did was catch the ball," he said. "[Cornerback] Chidobe Awuzie told me the whole route right before the play. If you go back and watch it, you can see him look at me and signal what route was coming. That kind of symbolizes what kind of team we were."