Bears safety Chris Conte underwent shoulder surgery in late March and faces a recovery period of 4-5 months, meaning that he will be sidelined until training camp.
Selected by the Bears in the third round of the 2011 draft out of California, Conte has appeared in 45 games with 40 starts in three seasons. The 6-2, 203-pounder has recorded 228 tackles, six interceptions, 13 pass breakups, one forced fumble and one fumble recovery.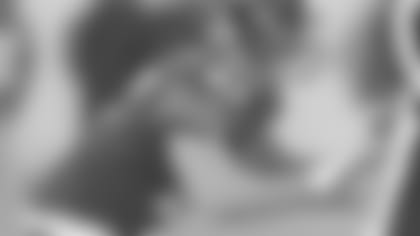 Safety Chris Conte started all 16 games last season for the first time since joining the Bears in 2011.
The Bears have signed four safeties since the start of free agency March 11, re-upping with Craig Steltz and inking three from other NFL teams: Ryan Mundy (Giants), M.D. Jennings (Packers) and Danny McCray (Cowboys).
"I know I'm going to have to compete for my position on this team," Conte said. "I am prepared to do that and felt having this surgery was the best way to be 100 percent healthy and be the best player I can possibly be."
Conte started all 16 games for the first time in his career last season, registering 95 tackles, three interceptions, seven pass breakups and one forced fumble.
"Whenever you don't have a good season you do some soul searching," Conte said. "You find the reasons why you love the game. Competition is a big part of why I love playing football. I knew they would be bringing in players to compete. It doesn't bother me. It will only make me better."