SEATTLE – Playing in his first game in nearly eight months, safety Chris Conte started with a bang but ended Friday night's preseason contest in Seattle on the bench with a concussion.
Back in action after recovering from offseason shoulder surgery, Conte made his first appearance in the second quarter. On his first series, he broke up a sure touchdown pass by drilling tight end Luke Willson just as the ball arrived in the back of the end zone.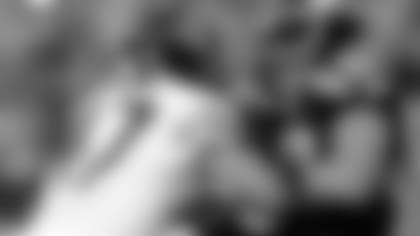 Chris Conte sustained a concussion in Friday's preseason loss in Seattle.
"I thought the hit was a terrific hit in the back of the end zone," coach Marc Trestman said after the Bears' 34-6 loss. "It was clean. His head was in front. He dislodged the football."
Conte made another nice hit on Seattle's next possession, upending tight end Cooper Helfet after an eight-yard gain. But Conte was forced to exit early in the third quarter when he suffered a conclusion while trying to tackle running back Christine Michael on a 21-yard reception.
Staying positive: Even though the Bears' No. 1 offense failed to score on four first-half possessions Friday night, Jay Cutler insisted that the unit isn't going to panic.
"Anytime you go out there early on and it doesn't go the way that you wanted, you're going to be a little bit surprised," said the Bears quarterback. "But at the end of the day we're not going to lose our confidence offensively.
"I thought the guys handled themselves well. We were never shell-shocked out there. I thought we handled the noise well. We got to our checks in a reasonable time. We just missed a few big plays out there that I think could have changed the game for us."
Playing the first half, Cutler completed 12 of 20 passes for 157 yards with one interception and a 64.0 passer rating. He was also sacked twice.
Outside the pocket: After allowing Russell Wilson to repeatedly escape the pocket Friday night, the Bears know that they must do a better job of containing mobile quarterbacks.
"Contain is something that's going to be paramount as we prepare and move in," Trestman said. "This is going to allow us to look at the tape, correct our mistakes and put ourselves in position. We've got to keep mobile quarterbacks in the pocket and force them to throw from the pocket."
Aches and pains: Sidelined since hurting his hamstring in the preseason opener, receiver Chris Williams was expected to play Friday night. But the former CFL star was a late scratch.
"He just didn't feel like he could stretch out and run and do what he needed to do," Trestman said. "He didn't feel good enough to get it done tonight."
Other Bears who did not suit up were receiver Marquess Wilson (collarbone), cornerbacks Kyle Fuller (ankle) and Isaiah Frey (hamstring), guard/tackle Eben Britton (hamstring), center/guard Brian de la Puente (knee), tackle Jordan Mills (foot) and defensive end Jared Allen (shoulder).
Safety Ryan Mundy (head laceration) and fullback Tony Fiammetta (hamstring) exited Friday night's game with injuries.