Former Bears defensive end Corey Wootton has agreed to a one-year contract with the Minnesota Vikings.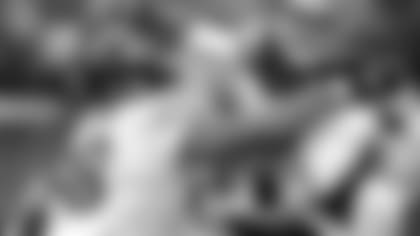 Defensive end Corey Wootton pressures Browns quarterback Jason Campbell last season.
Wootton spent his first four NFL seasons with the Bears after being selected in the fourth round of the 2010 draft out of Northwestern. He appeared in 45 games with 22 starts, recording 62 tackles, 11.5 sacks, three forced fumbles and two fumble recoveries.

After being limited to 13 games over his first two seasons due to injuries, Wootton appeared in all 16 contests each of the past two years. In 2013, he unselfishly moved inside to defensive tackle five weeks into the season after Henry Melton and Nate Collins both suffered torn ACLs.

Wootton recorded 18 tackles and seven sacks in 2012 and 31 tackles and 3.5 sacks in 2013. He underwent hip surgery in January, but is expected to make a full recovery.

After a historically poor season on defense, the Bears are assured of replacing at least three of the four linemen who started last year's opener against the Cincinnati Bengals, with Wootton following Melton (Cowboys) and end Julius Peppers (Packers) out of town.