Former Bears cornerback Terry Cousin is returning to the team as its director of player engagement.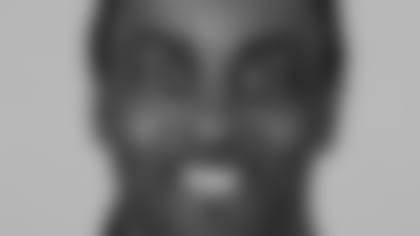 Terry Cousin
Cousin entered the NFL with the Bears in 1997 as an undrafted free agent from South Carolina. He spent three seasons in Chicago before playing for the Falcons (2000), Dolphins (2001), Panthers (2002-03), Giants (2004), Jaguars (2005-07) and Browns (2008).
Cousin appeared in 172 games with 68 starts in 12 NFL seasons, recording 472 tackles, 13 interceptions, 6.5 sacks, five forced fumbles and six fumble recoveries. He played in the Panthers' 32-29 loss to the Patriots in Super Bowl XXXVII on Feb. 1, 2004.
Cousin, 39, rejoins the Bears after spending the past two seasons as director of player engagement with the Tampa Bay Buccaneers. In Tampa, Cousin implemented a program called Buccaneer University that helped players with education, internships, benefits and financial services.
Cousin was the main liaison between the players and the Buccaneers' community relations department, promoting player involvement in local charities and the community. He also helped relocate players when they came to Tampa and aided rookies with their transition into the NFL.
Before joining the Buccaneers, Cousin spent two seasons as director of player development within the athletic department at South Carolina, where he worked with student-athletes in multiple sports. He also served as a sideline reporter for the school's radio broadcasts and did regular features on student-athletes for head football coach Steve Spurrier's television show.
Cousin was a four-year letterman at South Carolina, where he also ran track. He and his wife, Carmen, have two daughters.