The Bears reduced their turnovers from four last weekend in Detroit to only one Sunday, but they still made too many costly mistakes to beat one of the NFL's best teams.
Two early fumbles followed by a critical dropped pass and a crucial penalty were the most glaring errors in a stinging 26-18 loss to the still-undefeated Saints at Soldier Field.
Despite their second straight loss, the Bears (3-2) remained tied with the Lions (3-2) atop the NFC North, a half-game ahead of the Packers (2-2), who beat Detroit 22-9 Sunday in Green Bay.
[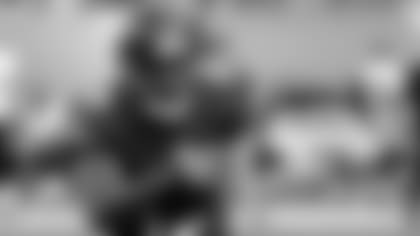 ](http://www.chicagobears.com/multimedia/photo-gallery/Bears-vs-Saints/ca7d2ad5-3fb1-4449-b39d-d13fb7404934)

Brandon Marshall tallied 30 yards and one touchdown on four receptions against the Saints. Click to view photos from the game.
The Bears fumbled on the first play on their first two possessions, recovering the first for a 10-yard loss and losing the second deep in their own territory. On their first five drives, they mustered just two first downs and didn't advance beyond their own 35-yard line.
"We have to do a better job of starting fast," said receiver Brandon Marshall. "That was sloppy, those first couple of drives. We've got to make plays."
The Bears defense held the Saints (5-0) to two first-quarter field goals, but allowed touchdowns on back-to-back drives to end the second quarter as New Orleans took a 20-7 halftime lead.
"Certainly disappointed in the way we started this game offensively and that starts with me and accountability to get our guys going and going in the right direction," said coach Marc Trestman. "The first three series really hurt our tempo, our rhythm. Our defense stepped up early and held the Saints to field goals, but the residual is they were on the field too long."
The Bears struggled picking up Saints blitzes early, resulting in three sacks in the game's first 16 minutes. Safety Malcolm Jenkins forced a Jay Cutler fumble on a blindside sack and defensive end Cameron Jordan returned it 11 yards to the Chicago 6, leading to a field goal.
"We didn't make enough plays early on in the game," said tight end Martellus Bennett. "We put the defense in a bad situation and we left them on the field too long by going three-and-out."
Cutler rebounded from the game's only turnover, completing 24 of 33 passes for 358 yards with two touchdowns and a stellar 128.1 passer rating, his highest in a loss in his eight-year NFL career.
With the Saints blanketing Marshall, second-year pro Alshon Jeffery caught 10 passes for a Bears-record 218 yards and one touchdown.
After Garrett Hartley field goals of 47 and 19 yards on the Saints' first two possessions, Drew Brees' 2-yard touchdown pass to Pierre Thomas gave New Orleans a 13-0 lead midway through the second quarter. The TD was set up by Brees completions of 29 and 38 yards to Jimmy Graham, who finished with 10 receptions for 135 yards.
Dumping the ball off most of the game, Brees completed 29 of 35 passes for 288 yards with two touchdowns, no interceptions and a 120.0 passer rating.
"Anybody that is taking what the defense is giving you is very smart with the ball," cornerback Tim Jennings said of Brees. "He didn't force anything. He made all of the right reads. He made all of the right throws. You take your hat off to him. He played better than we did."
The Bears offense finally awakened as Cutler engineered a seven-play, 80-yard drive capped by a 3-yard touchdown pass to Jeffery, cutting the deficit to 13-7 with 2:41 left in the second quarter.
But the Saints got the points right back as Thomas turned a perfectly-executed screen pass from Brees into a 25-yard touchdown, widening the margin to 20-7 with :23 remaining in the half.
After Hartley's 36-yard field goal made it 23-7, the Bears closed to within 23-10 on Robbie Gould's 27-yard field goal after three straight Cutler incompletions from the New Orleans 9.
Looking to climb to within one touchdown, Cutler drove the Bears from their own 1 to the Saints' 25. But his pass on fourth-and-two was dropped by Earl Bennett in the right flat with 8:40 to play.
Two minutes later, with the Saints facing fourth-and-one at their own 47, linebacker Lance Briggs jumped offside, giving New Orleans an automatic first down.
After Hartley's 48-yard field goal widened the margin to 26-10, Cutler's 2-yard TD pass to Marshall and Matt Forte's subsequent two-point conversion run made it 26-18 with 2:11 to go.
The Bears failed to recover the ensuing onside kick, eventually regaining possession at their own 20 with :21 to go. But they only reached their own 41 before time ran out.