Bears quarterback Jay Cutler returned to practice on a limited basis Wednesday for the first time since suffering a hamstring injury Sept. 20 in a loss to the Cardinals.
"I thought he had a good practice," said coach John Fox. "He was limited. Obviously we're trying to treat him and get him better as we move forward. I thought he had a good day today."
Playing the first game-and-a-half of the season, Cutler passed for 345 yards with two touchdowns, two interceptions and a 78.5 passer rating. He guided the Bears to four TDs on 12 possessions, while replacement Jimmy Clausen has failed to produce any touchdowns on 19 drives.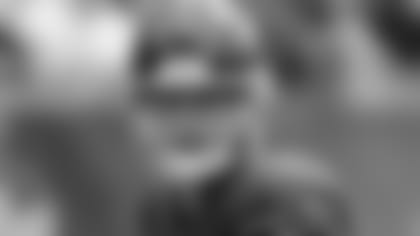 Jay Cutler led the Bears to four TDs in the first game-and-a-half of the season.
Operating a run-oriented offense minus Cutler last Sunday in Seattle, the Bears punted on all 10 of their possessions and crossed the 50 only once in a 26-0 loss. It was the first time they had been shut out since a 15-0 defeat to the Buccaneers in the 2002 season finale in Champaign.
"Like most teams in the league … [the Packers] might look different if Aaron Rodgers isn't in," Fox said. "Any starting quarterback, obviously there's a reason they're the starter. But I'd say we're a little more confident and have had a little more experience doing it."
Receiver Alshon Jeffery also was limited in practice Wednesday. Jeffery missed the entire preseason with a calf injury, returned to catch five passes for a team-high 78 yards in a Week 1 loss to the Packers, and then suffered a hamstring injury in practice that has kept him out of the last two games.
Welcome back: Veteran defensive lineman Jeremiah Ratliff returned to practice Wednesday after serving a three-game suspension for violating the league's Policy and Program for Substances of Abuse.
It's unclear whether Ratliff will play Sunday against the Raiders, however, because he continues to recover from an ankle injury he sustained Aug. 29 in a preseason loss to the Bengals.
"You definitely lose some conditioning for two reasons," said defensive coordinator Vic Fangio. "One, just the inactivity. And two, he was nursing an ankle injury. He wouldn't have played these first three games anyway, even if he wasn't suspended. So he's questionable for this game.
"You put those two things together and it will be a chore for him to get back into playing shape. He probably will not be able to play as many plays as we would normally like him to."
Even if Ratliff is not at full strength, the four-time Pro Bowler will give the Bears defense a boost.
"He's one of our more experienced guys, someone who's done it at the d-line position in this league longer," Fox said. "So obviously we welcome him back with open arms."
Willing to work: With the Bears off to an 0-3 start, it's easy for players to tell which teammates remain "all in."
"You find out who's willing to work and you find out who has character," said outside linebacker Lamarr Houston. "Everybody loves it when you're winning and everybody's down when you're losing. You've got to see who's willing to work and who's working to get better every single day."
Change the outcome: Outside linebacker Sam Acho knows that the season can turn around in a blink of an eye. As a rookie with the Cardinals in 2011, Arizona won seven of its final nine games after a 1-6 start. In 2012, the Cardinals opened 4-0 before losing nine straight and 11 of 12 en route to a 5-11 finish.
"One great thing that coach Fox said is that the guys in this locker room, the 53 guys on this team, have a chance to change things," Acho said. "By being on the field, we're the ones who are in between the white lines. That really motivated me, motivated guys on this team to understand that every time we get on the field we have an opportunity to change the outcome."