Bears coach Marc Trestman revealed Thursday that quarterback Jay Cutler and linebacker Lance Briggs both will not play in Monday night's home game against the Cowboys due to injuries.
Sidelined since suffering a high ankle sprain Nov. 10 in a loss to the Lions, Cutler returned to practice on a limited basis Thursday. But he'll miss his fourth straight game and fifth of the season.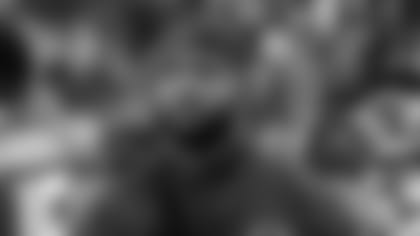 Lance Briggs and Jay Cutler have missed a combined total of nine games this season.
"From the work today, it just looks like he's progressing," Trestman said. "I haven't talked to him specifically about it. But he seemed to work through the practice very well. He did the things that the trainers have asked him to do, but didn't overdo it. He's worked very hard to get to this point."
With Cutler unavailable, Josh McCown will make his fourth straight start Monday night against the Cowboys. Subbing for Cutler in the last six games, the 34-year-old has completed 65.2 percent of his passes for 1,461 yards with nine touchdowns, one interception and a 103.6 passer rating.
In last Sunday's overtime loss in Minnesota, McCown connected on 23 of 36 passes for a season-high 355 yards with two touchdowns, no interceptions and a 114.9 rating. His TD passes of 80 and 46 yards to Alshon Jeffery gave the Bears a 20-10 lead before the Vikings rallied for a 23-20 win.
While believing that Cutler "absolutely" will return at some point this season, Trestman wouldn't guarantee that the quarterback would be back a week from Sunday when the Bears visit Cleveland.
"You want to be very, very careful," Trestman said. "I was encouraged today just by the work that he got in considering the injury wasn't that long ago. We'll see where he is next week. But it was a good first day for him to come out and get some work. I thought he threw the ball very well."
While Cutler is disappointed about not being able to play, he hasn't allowed it to affect his attitude.
"He's been awesome," Trestman said. "He's been an awesome teammate. He's been great in the quarterback room. He's preparing as if he's playing each and every week. He's been great during the games and during the time he spends with Josh and the quarterbacks. He hasn't flinched at all.
"I'm sure he's very frustrated that he is not playing certainly. But he hasn't let that reflect in his attitude or in his demeanor in the locker room or in the meetings."
Trestman doesn't expect that to change, even though Cutler had said on his radio show last week that he had hoped to play against the Cowboys.
"Jay is very clear on where he is medically," Trestman said. "He's continuing to progress. I think we've been very clear that he's got to be released by the doctors before he can play, and he's come to terms with that.
"He's a strong-willed and strong-minded guy. He can't control this decision on Monday other than to continue to work at his rehab, and I don't see any sense that it's going to be reflected in his play once he's able to come back. I don't see that at all."
Briggs will miss his sixth straight game since suffering a fractured shoulder Oct. 20 in a loss to the Redskins. The seven-time Pro Bowler still has not yet returned to practice.
"He's in the conditioning process," Trestman said. "He ran quite a bit today. He'll see the doctors early in the week next week and they'll see where he's at."
In other injury news Thursday, receiver Brandon Marshall (quadriceps) did not practice; safeties Anthony Walters (groin) and Major Wright (hamstring) were limited; and guard Kyle Long (ankle) worked out without restrictions.