Jay Cutler wants to remain with the Bears and is confident that the two sides will be able to reach a contract agreement, but he also knows there are no guarantees that will happen.
The veteran quarterback, who is slated to become a free agent, discussed his future Monday evening on "The Jay Cutler Show" on ESPN 1000 in Chicago.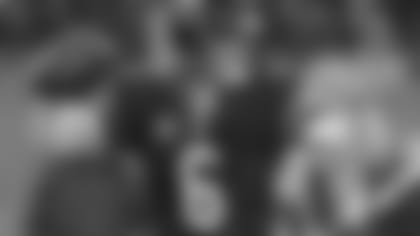 Jay Cutler passed for 226 yards and two touchdowns in Sunday's 33-28 loss to the Green Bay Packers.
"I'm confident in our ability and Phil [Emery] and George [McCaskey] and everybody over there [that] we'll find equal ground and we'll get it worked out," Cutler said. "I don't know when it's going to happen and eventually it might not happen. But we're going to take a crack at it I'm sure."
Cutler confirmed that there were no negotiations between the Bears and his agent, Bus Cook, during the season. The team's 2013 campaign ended abruptly Sunday with a deflating 33-28 loss to the Green Bay Packers in a winner-take-all NFC North showdown at Soldier Field.
"There weren't any conversations," Cutler said. "They stuck to their, 'Hey, let's do it after the season,' and I told Bus I don't want to get involved with something during the season. I don't want to be distracted by that. I don't want to be thinking about that. There's plenty of time afterwards that hopefully both parties can get it done and get it resolved."
Cutler wants to remain with the Bears in large part because he's surrounded by talented playmakers, has thrived while working with offensive-minded head coach Marc Trestman and his staff, and has received solid pass protection for the first time since arriving in a 2009 trade.
"I think if you polled quarterbacks across the league, everyone's going to want to come here," Cutler said. "Why wouldn't you want to play here? We've got a lot of guys that can make some plays. It would be fun to stay here. I want to stay here, but you never know how it's going to go."
Cutler posted a career-high 89.2 passer rating this year, completing 224 of 355 passes for 2,621 yards with 19 touchdowns and 12 interceptions in 11 games. He missed one contest with a torn groin muscle and four more with a high ankle sprain.
"To see Jay go out there and play like we know he can was good to see," said center Roberto Garza. "He deserves to be here and I'm sure that will all work itself out."
Receiver Brandon Marshall also believes that Cutler will remain with the team.
"Phil [Emery] is smart; he'll get it done," Marshall said of the Bears general manager. "He'll do what's best for the team and I think Jay is what's best for the team."
In just five seasons with the Bears, Cutler has become the franchise's all-time passing leader in attempts, completions, yards, yards per game and passer rating.
While confident that he'll be able to reach an agreement on a contract with the Bears, Cutler isn't taking anything for granted, especially with 26 of his teammates also due to become free agents.
"This is a business," Cutler said. "We all know that. We had guys cleaning out their lockers pretty much knowing that they're probably not going to be a Bear next year. That's how it goes.
"Like [Trestman] said, this locker room will never be the same. We'll never have this group of guys together. This year more so than previous years, it speaks to a lot of guys. So we'll see how it goes."