Returning to action after missing five games with a sprained right thumb, Bears quarterback Jay Cutler connected with his teammates both on and off the field Monday.
Hours before he completed 20 of 31 passes for 252 yards and one touchdown in a 20-10 win over the Vikings, Cutler delivered a powerful speech to the entire Bears roster during an afternoon team meeting.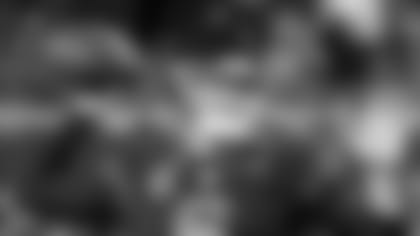 Jay Cutler completed 20 of 31 passes for 252 yards and one touchdown in a 20-10 win over the Vikings.


"It was about inspiration," Cutler said. "Everyone in there is from different backgrounds and different cultures and societies and family life and schools and whatever it takes to find that inspiration because motivation usually wears off at some point during the game. Those guys played some inspired football and it was fun to be a part of."
Cutler urged his teammates to draw upon their own inner inspiration and passion for the game. Asked what inspires him, Cutler said: "It's very personal. It's a great question. My teammates. My family. My children. My wife. It's been 11 years of this and to be a part of a locker room like that and a game like that, it was fun."
Cutler's message was well-received by his teammates.
"It was right to the point," said rookie running back Jordan Howard. "There was no beating around the bush. He was just telling us we had to come out fighting. Nobody's going to care if we're hurting or how many people we have out. We've just got to come out and execute the way we can."
Cutler did just that, posting a 100.5 passer rating against the NFL's No. 1-ranked defense in helping the Bears snap a three-game losing streak. The veteran quarterback was presented with a game ball after the impressive victory.
"That was cool," Cutler said. "To be with my teammates and to know what they put into this game and to see the smiles on their face and how important it was to them, that's what you play for. That's why this game is so much fun when you win."
Cutler was pleased to see his teammates excel. Howard rushed for 153 yards and one touchdown on 26 carries and caught four passes for 49 yards, while the Bears defense recorded five sacks of Vikings quarterback Sam Bradford.
"It was more fun to watch my teammates and see how hard they played and how well they played," Cutler said. "With one win coming into this one, there's a lot of outside noise. That's kind of how it goes if you lose some games. But that locker room has a bunch of very talented football players and a lot of great, high-character guys and I think it really showed throughout the week and [Monday night]."