Jay Cutler doesn't think the neck stiffness and spasms that forced him out of the Bears' 21-14 loss in Minnesota will prevent him from starting Sunday's home game against the Packers.
Asked about his condition during his weekly radio show Monday on ESPN 1000, Cutler said: "[It's] just tight. I got some treatment this morning, so I should be ready to go later in the week."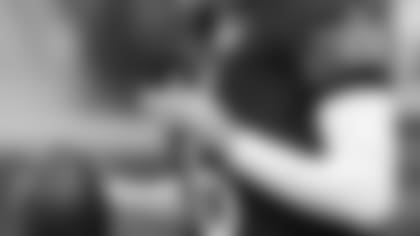 Jay Cutler expects to start Sunday's crucial game against the Green Bay Packers.
Cutler was injured when he took a vicious helmet-to-helmet shot midway through the fourth quarter from defensive end Everson Griffen, who drew a 15-yard penalty for unnecessary roughness.

Cutler remained in the game for the final nine plays of the drive before being replaced by backup Jason Campbell to begin the Bears' next possession.

"It was just that one shot," Cutler said. "It snapped my neck back. I was getting spasms. I wasn't going to help anybody being out there."

Cutler completed 22 of 44 passes for 260 yards with one touchdown, two interceptions and a 57.0 passer rating. He made a poor throw on a pass that Vikings rookie safety Harrison Smith picked off and returned 56 yards for a back-breaking touchdown. But Cutler's stats would have been much better if Bears receivers hadn't dropped at least four passes, including two potential TDs.

After a promising 7-1 start this season, the Bears (8-5) have lost four of five games to fall behind the Packers (9-4) in the NFC North. Green Bay can clinch the division title with a victory Sunday at Soldier Field or by winning its final two games over the Titans and Vikings. The Bears are guaranteed at least a wildcard berth if they win their last three contests.

"You never want to lose games in November and December," Cutler said. "That's when you want to start getting on a roll and start playing good football. But we're still in control of our own destiny. [We have] three games left. We've got to get this one and then move on to the next one."

Although the Bears have slumped over the last several weeks, snapping a five-game losing streak against their fiercest rivals would certainly provide a major boost.

"One win can always turn a season around," Cutler said. "It gets you hot at the right time. We've just got to put all our energy this week into preparing for the Pack and get ready for a tough game."