Jay Cutler spoke to the media Wednesday for the first time since training camp practices began last Thursday. Here are five things we learned from the Bears quarterback:
(1) Cutler is pleased with how the offense is progressing, but he conceded that Wednesday's practice wasn't the unit's best since arriving in Bourbonnais.
"We're getting there," Cutler said. "I thought today was a kind of a half step back after the off day. We started off fast, but didn't end that well. The o-line has played really well in the five, six, seven practices we've had. Receivers have kind of been up and down a little bit. But overall I think we're definitely making some big steps."
(2) Cutler has enjoyed working with first-year coordinator Dowell Loggains, who served as Bears quarterbacks coach last year before being elevated to replace Adam Gase. Cutler compared Loggains to a fine wine that's improving with age.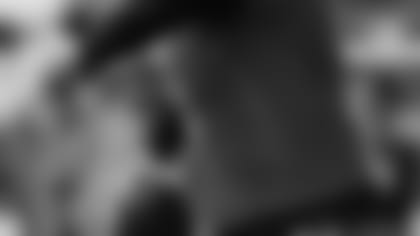 Quarterback Jay Cutler throws a pass during training camp practice.


"He's getting more of a feel," Cutler said. "The offense has really come into its own, at least on paper. We've still got some things to clean up a little bit. He's getting better and better. I think he's getting more comfortable with his role and what the team has and kind of how to use it."
(3) Cutler likes what he has seen from receiver Kevin White, who is participating in his first training camp after missing his entire rookie season last year with a leg injury. The two combined to produce the play of the day Wednesday with a long completion down the right sideline.
"He caught a ball down the sideline, stuff across the middle," Cutler said. "He flies across. He's fearless. We've just got to get the details of the assignments and kind of clean all that up so that he can play even faster. But there's definitely some wow plays in there."
Since camp began, Cutler has urged White to use his blazing speed to his advantage by always playing fast.
"We'll be able to take some shots with him, and it's going to make his life easier, too, get some corners off of him," Cutler said. "It's going to open up some stuff underneath for some other guys.
"But that does for all the receivers. We want them to go fast. We don't want them to think a lot. And we want them to put pressure on the defense. [White] just kind of has that extra gear where he's able to put a little bit more pressure on. We've just have to get him to a point where he's maximizing each and every play."
(4) Alshon Jeffery didn't finish practice Wednesday due to muscle tightness, but it's been impossible to tell that the star receiver sat out most of the offseason program.
"He's done great," Cutler said. "I think the conditioning kind of caught up with him a little bit today. The off day usually throws guys off a little bit. But he started off fast today. I think offensively as a whole we kind of tailed off some. But he's made some big plays for us in the practices we've had. You really need one, two days with that guy and the timing is going to be there."
(5) Cutler called the offensive line "probably the stars of the camp so far on the offensive side." The unit's performance has helped create more holes of late for running backs Jeremy Langford and Ka'Deem Carey, among others.
"Those guys have come a long way from Practice 1 to where they are now and the running backs are getting a better feel for where the cuts are and what they're trying to do scheme-wise."
Cutler has been especially impressed with second-year center Hroniss Grasu, who said he spent every day of the offseason trying to improve his game.
"He's done a fabulous job and I do believe him; probably every single day he was doing something to help him be a better football player," Cutler said. "That's just how the guy he is. He doesn't want to let anybody down out there and I'm really happy with where he's at. I know the coaches are really happy with where he's at. He's continuing to get better and better as a player."