Through his foundation, Bears quarterback Jay Cutler has donated $15,000 to help children with Type 1 diabetes enjoy a week of adventure at YMCA Camp Carson in Southwestern Indiana.
Along with building friendships with children facing similar challenges, campers will participate in activities such as canoeing, sailing, climbing, hiking, mountain biking and ziplining.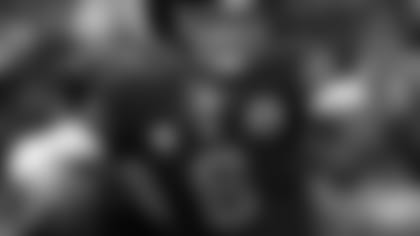 Bears quarterback Jay Cutler was diagnosed with Type 1 diabetes in 2008.
"It's very rewarding to be able to give back to YMCA Camp Carson down in Southern Indiana where I grew up and the camp that my sisters worked at as counselors," said Cutler, a native of Santa Claus, Ind.

"Having Type 1 diabetes myself, it is important to me that my foundation is able to directly help children that have Type 1 and allow them to have the same summer camp experience as their friends."

YMCA Camp Carson for kids with Type 1 diabetes was held for the first time last summer. At a recent meeting, parents of campers shared stories of growth, confidence and independence observed in their children as a result of their week at camp.

"For one week they're not alone with this disease," said Mark Scoular, the camp's executive director. "They share their cabin with a group of kids who understand their thoughts, their battles [and] their condition. Even some of the counselors have Type 1 Diabetes.

"There was no question in anyone's mind that we needed to ensure this camp continues. We were delighted to hear that Jay Cutler and his foundation are fully behind this program and committed to seeing it grow."

This year the camp, which is run in partnership with St. Mary's Medical Center in Evansville, is slated to be held June 23-28. About 40 children ages 9-15 are expected to participate.

"The Jay Cutler Foundation is excited to continue our support of YMCA Camp Carson and the hard work they are doing on behalf of children with Type 1 diabetes," said Mark Block of the Jay Cutler Foundation.

"To know the money we raise throughout the year will help send kids with Type 1 diabetes to summer camp along with their peers is a great feeling. The work the staff at Camp Carson does on behalf of these children is a real inspiration."