The Bears on Friday officially ruled quarterback Jay Cutler and receiver Alshon Jeffery out of Sunday's game against the Seahawks in Seattle due to injuries.
Backup quarterback Jimmy Clausen will make his second start in as many seasons with the Bears. Last year in a Week 16 loss to the Lions at Soldier Field, he completed 23 of 39 passes for 181 yards with two touchdowns, one interception and a 77.0 passer rating. But Clausen suffered a concussion that forced him to miss the season finale.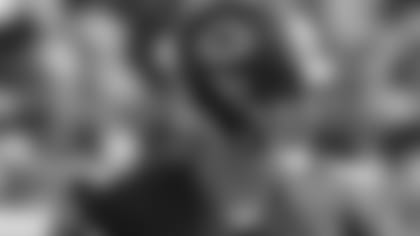 Jay Cutler officially ruled out of Sunday's game against the Seahawks.
After Cutler exited last weekend's loss to the Cardinals late in the second quarter with a hamstring injury, Clausen failed to produce a touchdown on nine possessions, connecting on 14 of 23 passes for 121 yards with one interception and a 56.6 passer rating.
Clausen figures to be better prepared when he steps in under center Sunday in Seattle after practicing with the No. 1 offense Wednesday, Thursday and Friday.
"I thought he had a great week," said coach John Fox. "I thought the whole football team was very focused this week as they well should be going to play a team [like the Seahawks] in a venue like Seattle. So much like everybody, [Clausen had] a good week of preparation."
Cutler did not practice all week. But he played catch with teammates Friday and will travel with the Bears to Seattle.
"He threw the ball a little bit today," Fox said. "He doesn't have a torn ACL; he has a hamstring injury. It's kind of one day at a time to see how it improves. Mentally, he's been great. He's been a stud. He's been like he's been all year as far as his preparation. Everybody's all into help Jimmy be the best he can be."
Jeffery, meanwhile, will miss his second straight game. He sat out the entire preseason with a calf injury, returned to catch five passes for a team-leading 78 yards in the season opener against the Packers, and then suffered a hamstring injury in practice.
Asked about Jeffery's frustration level, Fox said: "Anytime a player gets hurt, there's an element of frustration, a little discouragement. But that's part of this game. You're going to get knocked down. What do you do? You get back up and bounce back. I don't expect anything different from him."
In addition to his hamstring injury, Jeffery is also sick. So he might not travel to Seattle because he could be contagious.
Beating the Seahawks without their top quarterback and receiver figures to be a difficult task for the Bears.
"It'll be tough, but we have a job to do and we have to do it," said left guard Matt Slauson. "We've got to be pros. We're feeling good about the plan, feeling good about a week of prep. Now we have to carry it over to the game."
In other injury news, linebacker Jonathan Bostic (ankle) is doubtful for Sunday's game; receiver Eddie Royal (back/hip), defensive lineman Ego Ferguson (knee), outside linebacker Pernell McPhee (knee) and cornerback Tracy Porter (hamstring) are questionable; and running back Kyle Long (knee), receiver Marquess Wilson (shoulder) and Slauson (thigh/toe) are probable.
Roster moves: The Bears on Friday signed defensive lineman Mitch Unrein and waived defensive lineman Lavar Edwards.
Unrein has appeared in 56 games with three starts in five NFL seasons with the Broncos (2011-14) and Chargers (2015). He played four years under Fox in Denver before signing with San Diego as a free agent in March. Unrein was released by the Chargers Thursday.
"He was a guy we looked at in free agency, were involved with," Fox said. "He's kind of [got] the football character we're looking for. I think he can contribute in some other areas on fourth down. We felt like it was a move that could make us better."