Jay Cutler felt comfortable operating the Bears offense in last Sunday's season opener in part because he wasn't surprised by a single play that coach Marc Trestman called.
Knowing what to expect helped the veteran quarterback throw for 242 yards with two touchdowns and a 93.2 passer rating in a 24-21 win over the Cincinnati Bengals at Soldier Field.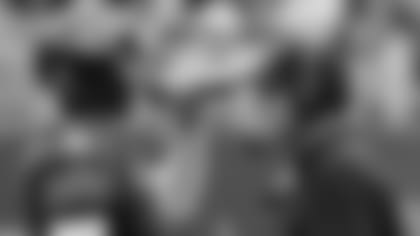 Jay Cutler chats with coach Marc Trestman during last Sunday's season-opening win over the Bengals.
"I think every scenario was covered," Cutler said Thursday. "Every third down, every red zone, even the fourth down call didn't surprise me. 'Trest' does a great job of keeping the quarterbacks informed of what he likes, what's priority calls, what at the end of the week we don't feel good about and probably won't get called. Through the course of the game it was pretty clean in my ear."

Cutler lauded not only Trestman but offensive coordinator Aaron Kromer, quarterbacks coach Matt Cavanaugh and receivers coach Mike Groh for putting players in the best position to succeed.

"Each day coming in here Wednesday, Thursday and Friday, I know that the coaches did everything possible the night before, the week before, to prepare us for that day, to give us a game plan that's going to be successful out there," Cutler said.

"There's no doubt in my mind that [the coaches] are going to give us plays that are going to work. Our biggest concern is us as players being able to execute them and knowing our assignments."

The Bears offense struggled in the first half against the Bengals, mustering only 97 yards and failing to pick up a first down on five of seven possessions. But the unit persevered, eventually scoring two second-half touchdowns to turn a 21-10 deficit into a 24-21 victory.

It was the first time since 1980 that the Bears rallied from a deficit of 11 or more points in the second half to win with two touchdown drives of at least 80 yards. The offense then iced the victory by burning the final 6:38 off the clock by picking up three first downs.

"We had good mental fortitude," Kromer said. "When we were down in the game, we were able to continue to play and continue to fight and know that we have a chance to come back. That's half the battle, and the guys did it and they kept the ball. It was a good drive and a good finish."

Trestman liked the way Cutler responded to adversity in the first half.

"What I learned is he can be as consistent demeanor-wise during the ebb and flow of a game as he was during the ebb and flow of practices because it wasn't all good on Sunday," Trestman said. "There was adversity there. There were some bad things that happened.

"We had blown the opportunity early to [pick up] a first down. We didn't convert another third down, which would have enabled us to move the sticks-more about us than it was about them-and [Cutler] handled it very well. His demeanor was very even-keeled and he didn't seem to get frustrated at all. I asked Matt how he was when Matt was with him on the sideline and [Cutler] had moved on and was getting ready for the next series. That's a good sign."

Trestman has no doubt that Bears players view Cutler as a team leader because they voted him as a co-captain.

"I think his teammates believe he is; they elected him captain," Trestman said. "That says a lot right there. Jay certainly has the respect of his teammates and I think that's what's most important.

"That 'C' on his chest, I didn't give it to him. His coaches didn't. His teammates elected him. That says a lot about what he's done for this team during the OTAs, training camp, and at the start of the season. It bodes well. If you're a captain, you have to earn it every day. You have to lead every day because everybody's watching you, everything you do."