A slew of mostly minor injuries this summer has forced the Bears offense to constantly juggle players in and out of the lineup. But Jay Cutler is taking the changes in stride.
"From last year we should be used to it; we had a lot of guys coming in and out," Cutler said. "Through training camp we saw a lot of different faces coming in and out of the huddle. So I think the comfort level kind of grew with a lot of guys. So it'll be a test. It's preseason. It's a good time to do these things."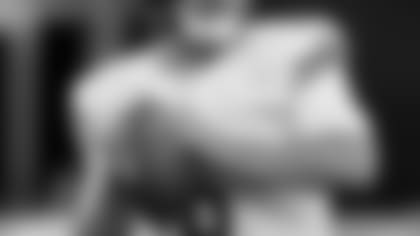 Bears quarterback Jay Cutler remains optimistic while the Bears offense is adjusting to a slew of mostly minor injuries.


The most prominent member of the offense currently sidelined is right guard Kyle Long, who sat out practice again Wednesday with a sore shoulder.
Cutler, however, told reporters that he's "not really that concerned" about Long's injury, saying: "When he plays, he's going to play. Until then, we've got a good crew out there. He'll get back out there whenever he's ready to get back out there."
Despite Cutler's optimism, he acknowledged that Long's absence creates a major void on the offensive line.
"You're missing that big guy that can lock down the three-technique," Cutler said. "Whenever he's in there, you know that side is pretty much going to be void. You don't really have to worry about that. You're going to have room to step up.
"He's been a three-time Pro Bowler. He's a heck of a player for good reason. We'll miss him this week and hopefully we'll get him back soon."
Two of Cutler's weapons in the passing game have rejoined the offense, with tight end Zach Miller and receiver Eddie Royal being eased back into action as they continue to recover from concussions. Both are still practicing in red jerseys, indicating they remain off limits to contact.
"[Royal] looks fresh, as he should be," Cutler said. "He's moving around. He wants to be out there. Zach wants to be out there. But we're at a point now where we're like, 'Hey, we've got some time here with you guys. Let's get you guys back to 100 percent.' We know what they can do on the field. It's just a matter of us getting into game week and getting them back in the flow."
The Bears have also had to adapt in the backfield, with Jeremy Langford sitting out practice Tuesday and being limited Wednesday with a foot injury.
"That kind of forced a couple guys to the forefront and gave them more reps to go out and show what they can do," Cutler said. "Quizz is a consummate pro, always trying to do it the correct way. Ka'Deem has really made huge leaps and bounds the last two years, and this year you can tell he's one of the leaders in that room and of the offense. [Jordan] Howard, the rookie, has kind of followed along, picked it up as he goes. So with those four guys, you've got a lot of options."