Not too long ago, the backup quarterback was always one of the Bears' most popular players. Fans chanted his name and newspaper columnists called for him to be anointed the starter.
But all of that changed on April 2, 2009 when Jay Cutler was acquired in a trade with the Broncos.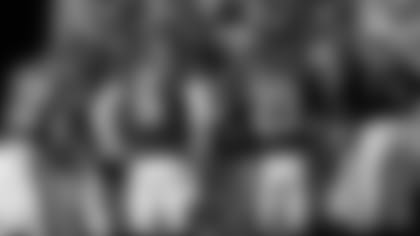 Jay Cutler led the Bears to three touchdowns in the first half of Sunday's 28-10 win over the Vikings.
Cutler again proved his value as Bears starting quarterback Sunday when he returned after missing one game due to a concussion and helped lead his team to a 28-10 win over the Vikings.

Repeatedly firing darts into tight windows in Minnesota's cover-two defense, Cutler completed 23 of 31 passes for 188 yards with one touchdown, one interception and an 86.5 passer rating.

"Every team doesn't have a guy like we have at our quarterback position," said coach Lovie Smith. "When plays break down, you've got a guy that can scramble around and make a play, a guy that can complete any throw you ask him to.

"And then just the confidence that comes with having your guy, your quarterback, no matter how it's looking, the guys have confidence that with Jay leading us we can come back."

After the Bears scored only one touchdown with Jason Campbell starting at quarterback in San Francisco, Cutler engineered three TD drives Sunday against the Vikings. He completed 15 of 17 passes for 117 yards in the first half as the Bears built a commanding 25-3 halftime lead.

"He was ready to go," said receiver Brandon Marshall. "He was fired up. His [passes] had a lot of zip on them all week. He wanted it perfect in practice and I think it showed in the game, it transferred over because he was on fire."

In the past two seasons, the Bears are 15-5 and have scored 44 offensive touchdowns in the 20 games Cutler has started, and they're 1-6 with only seven TDs in the seven games he's missed.

"This is a quarterback-driven league," Marshall said. "Even though Jason Campbell is a starting quarterback in the backup role right now, there's nothing like your starting quarterback, especially when you have a guy that's leading you that is as talented as Jay. When you have a guy like that you can't replace him."

Cutler's 88.2 completion percentage in the first half Sunday was the best by a Bears quarterback since Nov. 8, 1998 when Steve Stenstrom connected on 90 percent of his attempts (9 of 10).

Also on Sunday, Cutler moved into third place on the Bears' all-time passing list with 11,261 yards, surpassing Jim McMahon (11,203). Hall of Famer Sid Luckman (14,686) is the career leader, followed by Jim Harbaugh (11,567).

Aches and pains: While right guard Lance Louis was placed on injured reserve after hurting his knee against the Vikings, Smith didn't provide any new information Monday about the other Bears who were injured in the game.

Running back Matt Forte and cornerback Charles Tillman suffered ankle injuries, receiver Devin Hester exited with a concussion and left guard Chris Spencer hurt his knee.

"I can't give you a lot of other information than what you already have," Smith said at noon Monday. "It's not been long enough to really know much more about the injuries.

"We hope that they're not serious injuries. If a guy doesn't finish the game, there's concern and there is some concern for some of the guys. But we'll bounce back."