Bears quarterback Jay Cutler will undergo surgery on his right shoulder Saturday and will be placed on season-ending injured reserve, coach John Fox announced Thursday.
Cutler sustained a labrum injury Nov. 20 in a loss to the Giants. He wanted to return to action before the end of the season, but his shoulder didn't respond to rehab as well as hoped.
"We did try to exhaust all the non-surgical remedies," Fox told reporters. "Jay's a tough guy. He's proven that to me in the past with multiple different types of rehab. It's been a couple weeks now. Now the next alternative is to have surgery.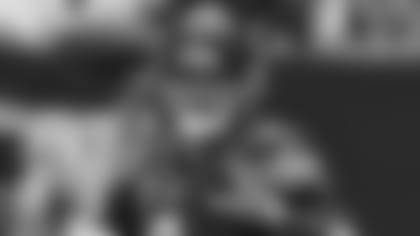 Quarterback Jay Cutler will be placed on injured reserve and miss the rest of the season.


"There were some different treatments that I'm not going to get into all the exacts, but typically things you try to do to avoid surgery and they didn't take for him like they were expecting, and we're at the surgical mode at this point."
In five starts this year, Cutler passed for 1,059 yards with four touchdowns, five interceptions and a 78.1 passer rating. He missed five games after suffering a sprained right thumb in a Week 2 loss to the Eagles and returned to start three contests before getting hurt again against the Giants.
Fox said that he spoke to Cutler Thursday morning and the quarterback was "in good spirits."
"It wasn't like [season-ending surgery] was never going to be an option," Fox said. "You try to avoid it, especially for a quarterback on your throwing shoulder. But he talked to many capable doctors, like he should. So that's been the determination at this point."
Cutler has played eight seasons with the Bears and is the franchise's all-time leader in virtually every passing category, including attempts (3,271), completions (2,020), yards (23,443), touchdowns (154), passing yards per game (229.8), completion percentage (61.8), passer rating (85.2) and 300-yard games (16).
The Vanderbilt product is under contract through 2020 after signing a lucrative seven-year extension in 2013. While rumors swirl about Cutler's departure from Chicago, Fox said the Bears won't discuss the quarterback's future with the team until after the season is over.
"Right now we have five games left and all our focus for myself, the coaching staff and the players is on San Fran," Fox said. "The offseason is the offseason. We're not there yet."
Dowell Loggains has worked closely with Cutler the past two seasons, first as quarterbacks coach in 2015 and then offensive coordinator this year. Asked what he's learned about Cutler, Loggains said: "How tough he is. How much he cares. How much the team means to him. That's been incredible to watch. There's a perception and there's a reality of that. It's been really fun the last two years getting to coach him and I've enjoyed every minute of it."
Cutler becomes the 16th Bears player on injured reserve, a group that includes quarterback Brian Hoyer, receiver Kevin White, tight end Zach Miller, right guard Kyle Long, center Hroniss Grasu, defensive linemen Will Sutton and Ego Ferguson, inside linebacker Danny Trevathan, outside linebacker Lamarr Houston and cornerback Kyle Fuller.
With Cutler out, Matt Barkley will make his second straight start Sunday when the Bears host the 49ers. In his first NFL start last weekend, Barkley completed 28 of 54 passes for 316 yards with three TDs, two interceptions and a 72.8 passer rating in a loss to the Titans.
Barkley's performance last weekend was much better than his brief relief appearance in a Week 7 loss in Green Bay, and the Bears expect him to continue to make strides.
"Like anything, the more you do it the better you get," Fox said. "Hopefully, just getting him more reps, more reps with the ones [will result in improvement].
"There's a drastic different between him coming in as the backup in Green Bay versus him being the starter last week against Tennessee. So hopefully he improves from his first start to his second start. That's the plan and that's what we're working off."