Those who know Jay Cutler best weren't surprised that the Bears quarterback finished Monday night's game after taking a devastating hit from Lions defensive tackle Ndamukong Suh.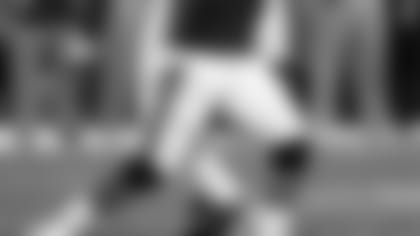 Bears QB Jay Cutler went 16/31 and threw for 150 yards and one touchdown against the Lions on Monday.
Cutler suffered bruised ribs midway through the second quarter of the Bears' 13-7 win when he was sacked by Suh. The 6-4, 307-pounder drove the veteran quarterback into the ground and landed on top of him. Cutler remained down for a few minutes before jogging off the field.
"He's a tough guy," said coach Lovie Smith. "Most people thought Jay would get up. Unless it's a broken leg or something like that, he's going to get up. He's a tough guy. That's what you should have as your Chicago Bears quarterback and he does it time after time. That's effort by him. He was in some pain, but he fought through it."
Cutler sat out one play, returned for one snap and then missed the final series of the first half while being evaluated in the locker room. He then played the entire second half, finishing the game completing 16 of 31 passes for 150 yards with one touchdown and a 76.0 passer rating.
"It definitely scared us when he went down," said receiver Brandon Marshall. "He's tough. I was fortunate enough to get drafted with him [by the Broncos] in 2006. Being around him, that's what I see on a daily basis, how tough he is."
After the game, Cutler said that he was feeling "all right now. I think probably later in the week is going to be a little bit difficult. But I'm all right now."
Cutler conceded that the injury hindered his ability to throw the ball in the second half.
"It was on my right side, so trying to get my right side through was a little bit tough," he said. "I missed some throws. I wasn't feeling exactly 100 percent, but we had to fight through it. The way our defense was playing, we were just trying to drag out the game."
Cutler did not think the hit was dirty. Asked if it was a clean play, the Bears quarterback said: "I think so. I was outside the pocket. It's football."