Bears teammates and coaches are excited about having quarterback Jay Cutler back on the field Monday night when they host the Vikings at Soldier Field.
Cutler is due to return to action exactly six weeks after suffering a right thumb injury that forced him to miss five starts. Backup Brian Hoyer became the first quarterback in franchise history to pass for at least 300 yards in four straight games, but the Bears went 1-4 in Cutler's absence.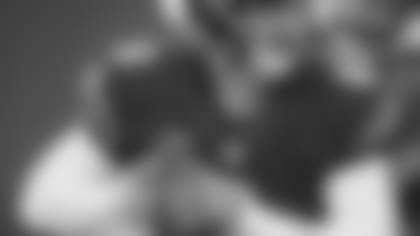 Jay Cutler is due to return to action exactly six weeks after suffering a right thumb injury that forced him to miss five starts.


"He's our starting quarterback, so he was missed every week that he didn't play," said offensive coordinator Dowell Loggains. "Brian did a nice job stepping in and filling that role, but there's nothing like having your starter out there, at any position."
Since entering the NFL in 2006, Cutler has never missed more than three consecutive games due to injury and returned the same season. But Loggains isn't worried about easing the 11-year veteran back into action.
"I don't anticipate much rust," Loggains said. "He's practiced well this week. He's studying, working hard to get ready for Monday night."
In a little less than two full games this season, Cutler has completed 28 of 46 passes for 373 yards with one touchdown, two interceptions and a 75.7 passer rating.
The Bears, who entered Week 8 ranked last in the NFL in points per game (15.9), are hopeful that Cutler will help jump-start their offense, especially in the red zone. During their current three-game losing streak, the Bears have produced touchdowns on just 2-of-7 trips inside-the-20.
"Brian did a great job when he was playing, but there's something about No. 6," said outside linebacker Pernell McPhee. "Brian played great—no disrespect—but it's like we got new life with '6' coming back."
"Anytime you get your starting quarterback back is good," added tight end Zach Miller. "He's had a good week of practice, a good week of preparation, so it'll be good Monday night to have him back out there.
"We've got to play better than we have the past five or six weeks, especially when we get down into the red zone; come up with touchdowns instead of field goals. Hopefully with him in there we'll have the ability to do that and everybody will execute around him and we'll be able to score."
Facing the NFL's top-ranked defense in the Vikings, the Bears know that they must keep Cutler off his back to have success on offense. That task figures to be more challenging than usual given a pair of key injuries to two Pro Bowl linemen. Right guard Kyle Long sat out practice Friday with a triceps injury, while left guard Josh Sitton was limited with an ankle injury.
"We've got to make sure that we protect him and allow him to do some of the things that he does well," Loggains said. "I don't think there are any limitations. He has a skill set that allows him to do pretty much whatever we need to do."
The Bears are hoping that Cutler picks up where he left off last season, when he posted a career-high 92.3 passer rating and reduced his interceptions from 18 in 2014 to 11.
Loggains, who served as Cutler's position coach in 2015, said that the new staff watched tape last year of all of his touchdown passes, interceptions and fumbles and "there were a couple fundamental things we were able to fix."
Loggains also revealed that he learned from a veteran quarterback he coached with the Titans, Matt Hasselbeck, not to talk about turnovers, even avoiding them.
"When you tell a guy who is about to go sink a putt, 'Hey, don't leave it short,' what's he going to do? He's going to leave it short," Loggains said. "So we don't really talk about turnovers. We talk about fundamentals, making sure that we're good with our eyes, making sure we keep two hands on the ball in the pocket and work those drills to continue to improve those fundamentals."