The Bears on Tuesday promoted defensive tackle D'Anthony Smith from the practice squad to the active roster and waived running back Antone Smith.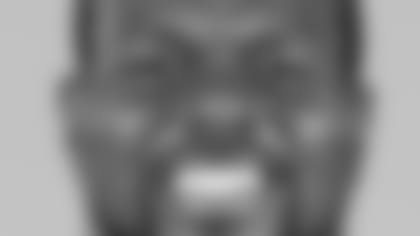 D'Anthony Smith
D'Anthony Smith was selected by the Jaguars in the third round of the 2010 draft out of Louisiana Tech, but he missed his first two seasons with injuries. The 6-2, 300-pounder appeared in eight games with Jacksonville in 2012 and two contests with the Seahawks in 2013, recording 15 tackles. He joined the Bears practice squad Oct. 13.
Antone Smith appeared in five of eight games since signing with the Bears Oct. 12. He had one rushing attempt for 11 yards in a Monday night win over the Chargers.
The Bears on Tuesday also signed defensive lineman Davon Coleman and cornerback De'Vante Bausby to their practice squad and terminated the practice squad contract of defensive lineman Toby Johnson.
Coleman entered the NFL last year as an undrafted free agent with the Cowboys out of Arizona State. The 6-2, 295-pounder appeared in four games with one start the past two seasons with Dallas, recording three tackles.
Bausby signed with the Chiefs this year as an undrafted free agent from Pittsburg State. He broke his collarbone in June during offseason workouts with Kansas City.