Bears tight end Kellen Davis hosted a fundraiser Saturday evening in Chicago for the family of the Bears fan who was killed in Jacksonville the night before last weekend's game.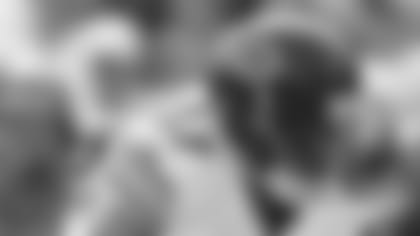 Kellen Davis
Chris Pettry, a 42-year-old father of three from Lake Villa, was murdered at an Irish-themed restaurant and bar a few blocks from the Bears hotel, where he and a friend were staying. A 28-year-old Jacksonville man reportedly confessed to police that he slashed Pettry's throat.
Davis set up the fundraiser, which was held from 5-9 p.m. Saturday at John Barleycorn (3524 N. Clark Street) near Wrigley Field. Bears guard Chris Spencer and former fullback Jason McKie were among those in attendance.
"As a Chicago Bear I would like to support this family in any way I can by passing along an easy way to donate, whether it's $5, $10 or $100," Davis says on the website.
"Karen Pettry is a stay-at-home mom. Chris had his own business and provided for the family. Through a violent, senseless act, Chris can no longer provide for Karen and their three children."
As of Friday morning, 99 contributors had donated more than $3,900 toward the goal of $50,000.
"My thoughts and prayers go out to the Pettry family," wrote one contributor from Colorado. "I love all of the support from our big Chicago Bears family."