Bears special teams coordinator Joe DeCamillis wasn't surprised when Robbie Gould's 58-yard field goal sailed through the uprights late in the first half of last Sunday's season opener.
"It felt reasonable because I saw him hit it in the pregame and because he told us that he could," DeCamillis said Wednesday. "It looked to me like [it would have been good from] about 65, if I had to guess. But he hit that ball. I mean, he really did a nice job."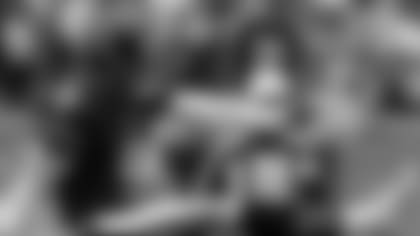 Robbie Gould is the fourth most accurate field goal kicker in NFL history.
The kick, which ultimately provided the decisive points in a 24-21 win over the Bengals, was the longest field goal in Bears history, eclipsing Gould's 57-yarder at Denver in 2011. It was also the 11th straight field goal Gould has made from 50 yards and beyond, tying an NFL record first set by Tony Zendejas and also matched last Sunday by the Vikings' Blair Walsh.
For his career, Gould is 14 of 18 from 50 yards or more, a 77.8 percentage that ranks third in league history behind Walsh and George Blanda among kickers with at least 10 attempts.
"I just think [Gould] is a competitive guy, and it's important to him," DeCamillis said. "He really wants to be the best, and you can see it the way he brings it to practice every day."
Gould is currently the fourth most accurate field-goal kicker in NFL history at 85.7 percent (209 of 244), trailing Mike Vanderjagt (86.5), Nate Kaeding (86.2) and Rob Bironas (85.8).
Like all kickers, Gould's range changes each game based in part on weather and field conditions.
"You talk about it and try to have a good feel for where the cutoff is," DeCamillis said. "Wind conditions are a big factor, and then how well the ball is traveling that day, all those types of things. But we'll have a good idea of both what we feel is a reasonable make-it and a desperation-type situation."
While some kickers DeCamillis has worked with have tried to convince him they could make a field goal from the next county, Gould is realistic about his limitations.
"This guy has been great so far," DeCamillis said. "He's been outstanding as far as figuring all that stuff out. That's probably the thing I'm most encouraged by with him, is he really understands football. He's not one of those guys that's a soccer player that doesn't. He gets it."