Speaking to reporters Wednesday for the final time this season, Bears defensive coordinator Vic Fangio said that he's seen the defense get better but believes there's still room for growth.
"I do think the defense has improved and I do think we were improving as the season wore on," Fangio said. "I think your eyes told you that watching the game. The stats told you that if that's what you like to hang your hat on. But it's not where we want it to be."
The Bears enter Week 17 ranked 20th in the NFL in points allowed (24.9 per game), while their defense is 16th in total yards, 27th against the run and fourth versus the pass.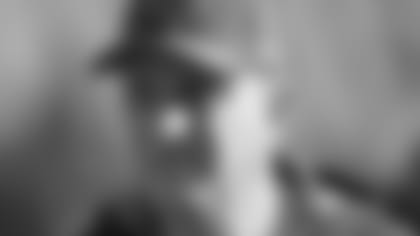 Defensive coordinator Vic Fangio believes there's still room for growth on defense.


The unit peaked last month, allowing just six touchdowns in five November games against the Vikings, Chargers, Rams, Broncos and Packers. That stretch includes only four total TDs in three contests against 2015 playoff teams Minnesota, Denver and Green Bay.
The defense has slumped a bit in December, permitting 14 TDs in four games, although one came on a meaningless Hail Mary pass in an otherwise impressive performance in last Sunday's 26-21 road win over the Tampa Bay Buccaneers.
The Bears generated three takeaways in that game—all by undrafted rookies—matching a season-high and equaling their total output from the previous five contests.
Asked about improvements he'd like to see with the defense next season, Fangio said: "We just need to be able to get more takeaways like we had last week. We had three in the game and we hadn't been getting that many up to that point.
"We need a little bit more of an explosive, disruptive defense without necessarily changing schemes, just having it be a little more disruptive within the scheme with the players that we have."
A handful of those players are rookies who figure to get better with a year of NFL experience under their belts. They include second-round defensive tackle Eddie Goldman, fifth-round safety Adrian Amos and three undrafted free agents in nickel back Bryce Callahan, linebacker John Timu and safety Jonathan Anderson.
"Goldman was the highest pick we had [on defense] and he progressed and improved, so we'll feel good about him moving forward, if he can keep his stinger going," Fangio said. "Amos played a lot of football obviously. Hopefully he can take the next step next year.
"A lot of these guys will improve over the offseason without even doing anything. They kind of take a deep breath and sit back and see cut-ups and watch it and study. Even before they step foot on the field in an OTA there will be some improvement just from a mental standpoint. Everything will kind of become clearer and easier for them."
Goldman was placed on injured reserve Wednesday due to an ankle injury he suffered last Sunday against Tampa Bay. The Florida State product played in 15 games with 12 starts as a rookie, compiling 39 tackles, 4.5 sacks and six tackles-for-loss.
Asked to assess Goldman's rookie season, Fangio said: "I think it started slow and then he had steady progress from a certain point on and played well overall the last two-thirds or half of the season. He kept improving, which I think is important for a rookie. If they keep improving, that's a good sign. Hopefully we'll have bigger and better things moving forward."
Fangio's No. 1 objective for Goldman during the upcoming offseason is to "get in great shape."
"We don't want any of his conditioning to be a concern moving forward," said Fangio, who added that he wants Goldman to learn "the overall defense and inner workings of his job and responsibilities, the little things he can do to help improve his game and make him play better."