Kristi Satterfield gets very emotional when discussing the excellent care her late father, Dick Evey, received thanks to the NFL while battling a long-term illness.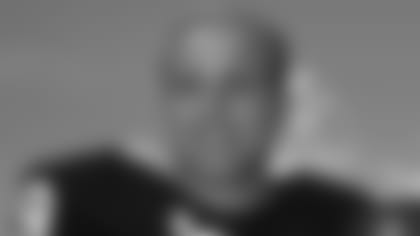 Dick Evey appeared in 82 games with the Bears over six seasons from 1964-69.
Evey, who played six seasons with the Bears after arriving as a first-round draft pick in 1964, passed away May 23 at the age of 72. The former defensive lineman suffered from dementia and primary progressive aphasia, which is characterized by progressive language and speech disorders.
Evey was one of the first recipients of the 88 Plan, which was created in 2007 to help former Baltimore Colts tight end John Mackey and other ex-NFL players afflicted with dementia, Alzheimer's disease, ALS or Parkinson's disease. Mackey died on July 6, 2011.
The 88 plan provides eligible players in need with up to $88,000 per year for medical and custodial care. Asked how much the plan helped her father, Satterfield was forced to pause to collect herself.
"It was invaluable," she said. "We were actually getting ready to write Mrs. Mackey a thank you note right now. It meant everything. It made a very bad situation better and bearable. We were able to keep a caregiver with my father for six years and really give him incredible care."
Evey appeared in 82 games over six seasons with the Bears from 1964-69 after being selected with the 14th pick in the draft. He finished his NFL career by playing for the Los Angeles Rams in 1970 and Detroit Lions in 1971.
After his playing career, Evey worked in real estate development and residential construction in Blount County (Tenn.) and was involved in the restoration of historic Perry's Mill.
Satterfield often hears about how the NFL fails to take care of its ailing former players and wants people to know what the league did for her dad.
"The NFL is taking great care of the men who have dementia," Satterfield said. "They always get bad press, but I'm telling you a very different story."
Satterfield shared her experience with "Frontline," a PBS television documentary program.
"They called to talk to me and I think I told them something very different than what they were expecting to hear," she said. "I said it's been a tragic situation, but I don't think my dad would have changed anything. That's just the way I feel. My dad played at a time when I guess you could say football was football, and the NFL really stepped up and took great care of my father."