Former Bears offensive line coach Dick Stanfel on Saturday was elected for induction in the Pro Football Hall of Fame as part of the Class of 2016.
Stanfel, who passed away last June at the age of 87, was an elite guard during seven NFL seasons with the Detroit Lions (1952-55) and Washington Redskins (1956-58). He was voted to five Pro Bowls and was named to the NFL's All-Decade Team of the 1950s after helping the Lions win back-to-back titles in 1952-53.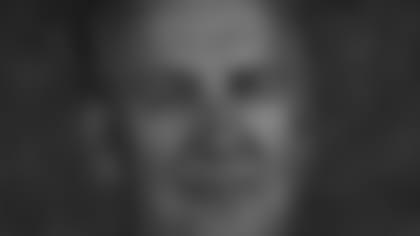 Dick Stanfel
Stanfel, a Senior Committee nominee, will be enshrined in the Hall of Fame this summer along with Tony Dungy, Brett Favre, Kevin Greene, Marvin Harrison, Orlando Pace, Eddie DeBartolo Jr., and Ken Stabler.
Stanfel served as Bears offensive line coach from 1981-92, tutoring a unit that helped lead the NFL in rushing four straight seasons from 1983-86 and win Super Bowl XX.
"He was everything to our offensive line," former center Jay Hilgenberg said last June after Stanfel passed away. "He taught us how to be a dominating offensive line. He wanted guys who could go out and dominate the line of scrimmage. That's the way he taught it technically and I think our record speaks for itself.
"He demanded the best from you at all times. Dick was a great NFL player and guys like that who coach demand the same type of preparation and mentality."
After his playing career, Stanfel worked as an assistant coach with the Eagles, 49ers and Saints before joining the Bears in 1981. When Mike Ditka became head coach the following year, he kept Stanfel on his staff.
In Chicago, Stanfel helped mold an offensive line that is still considered one of the best in NFL history. It consisted of Jimbo Covert at left tackle, Mark Bortz at left guard, Hilgenberg at center, Tom Thayer at right guard and Keith Van Horne at right tackle.
"He was the reason we all developed," Thayer said last summer. "He tweaked everything from the way you broke the huddle to the way you came out of a three-point stance to what you were thinking one step into the play.
"He told you how everything was going to unfold. He told you what to expect and how to know exactly what was going to happen. That was the greatest thing about coach Stanfel."