Bears receiver Earl Bennett ran Tuesday for the first time since suffering a concussion Aug. 2 and appears to be getting closer to returning to practice.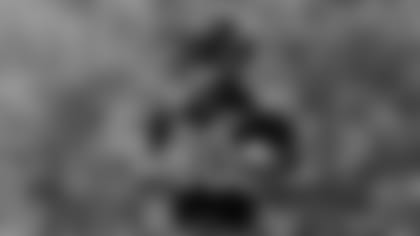 Earl Bennett ran Tuesday for the first time since suffering a concussion on August 2nd.
While working to master a new offense, quarterback Jay Cutler has missed his former Vanderbilt teammate's consistency and versatility on the field.
"Earl's a guy that can play all three [receiver positions]," Cutler said. "He keeps everyone at ease in the huddle because he knows exactly what to do. If anybody on the outside isn't sure, Earl can get him lined up and get him going.
"Hopefully we get him back soon. Concussions get a little scary. There's a lot of attention on those. We've just got to take it day-by-day. When he comes back, he'll be an immediate playmaker for us."
Offensive coordinator Aaron Kromer is eager for Bennett to return.
"Definitely Earl is a big miss for us," Kromer said. "Anytime you lose someone of that caliber and he's not able to practice, it hurts him and it hurts the family, so we're hoping he can come back and all we can do is wait."
In five seasons with the Bears, Bennett has caught 153 passes for 2,034 yards and eight touchdowns while appearing in 63 games with 26 starts. He has been slowed by injuries the past two years, missing nine contests.
Like Bennett, middle linebacker D.J. Williams also stretched with teammates at the outset of practice and did some work on the side as he continues to recover from a calf injury that has sidelined him since July 31.
At this juncture, coach Marc Trestman doesn't know whether Williams will be available to start the Sept. 8 season opener against the Bengals.
"I couldn't answer that question," Trestman said. "Each and every day he gets a little better, and we'll know a lot more at the beginning of next week. He's got four or five days before our first day of practice on Monday. We'll see how it is at that point in time.
"I can't answer the question other than there's improvement there. Talking to him, he's certainly positive that he can be ready. Players are always that way. They are, and they should be. We'll see. I'm encouraged, but we don't know at this time."